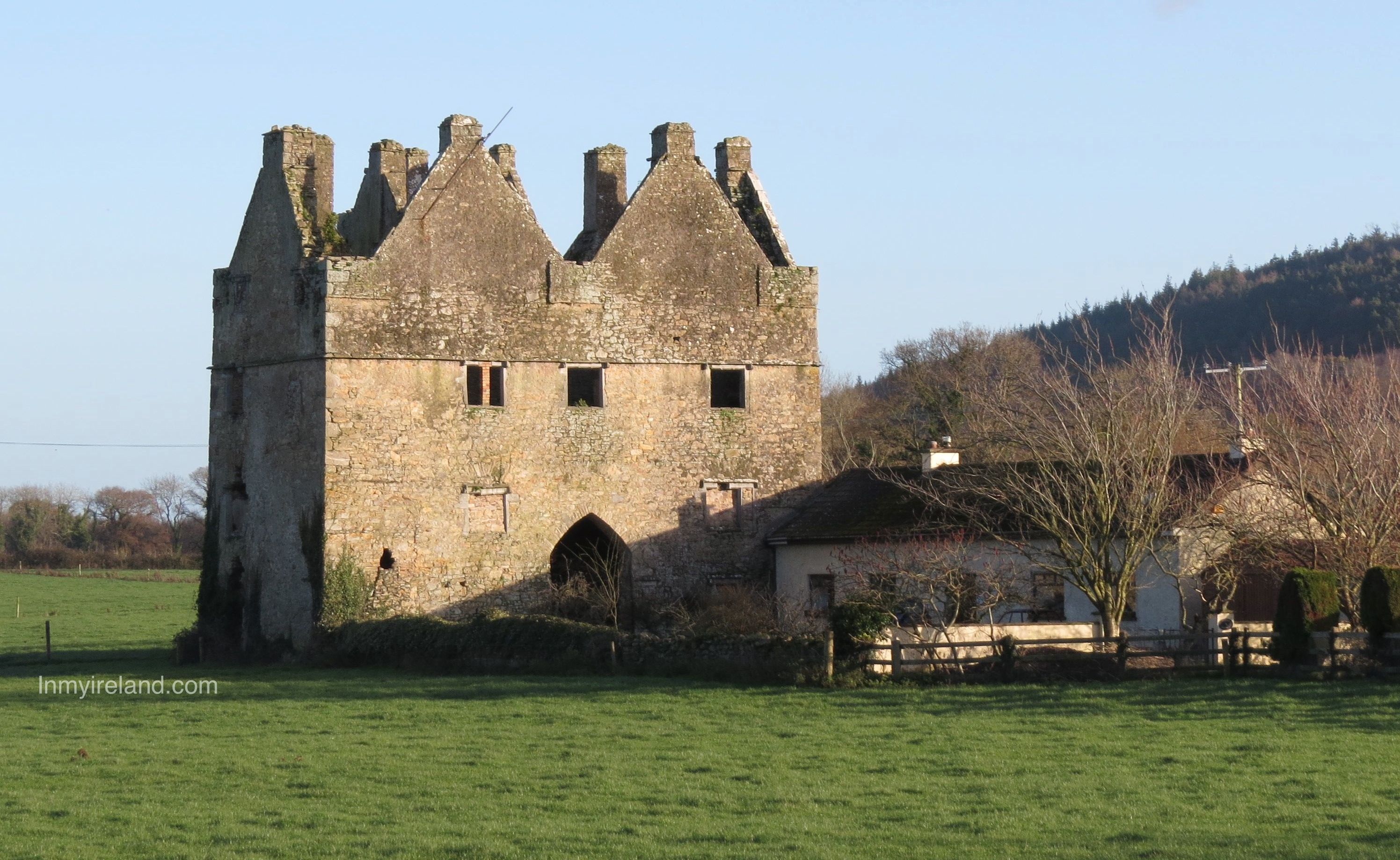 "The House at the Weir" (In Gaelic, Teagh-an-Corr), now known as Tickincor Castle, was once a once formidable three-storey fortress built during the reign of James I.  About 3 miles from Clonmel, it is situated on the south bank of the river Suir, on the Tipperary/Waterford county border.
This former stronghouse was built by Alexander Power in c.1620. It passed to Sir Thomas Stanley and then in the 1650s to Sir Nicholas Osborne. His descendants continued occupying the castle until the late 18th century, when they moved to Newton Anner in Tipperary. Its last inhabitant, Sir John Osborne, died in 1743.
Today all that remains of this once beautiful castle is ruins in a spectacular setting on the banks of the river Suir. Well worth the short drive to see it, the castle is adjacent to a privately owned and occupied property and not open or accessible to the public.