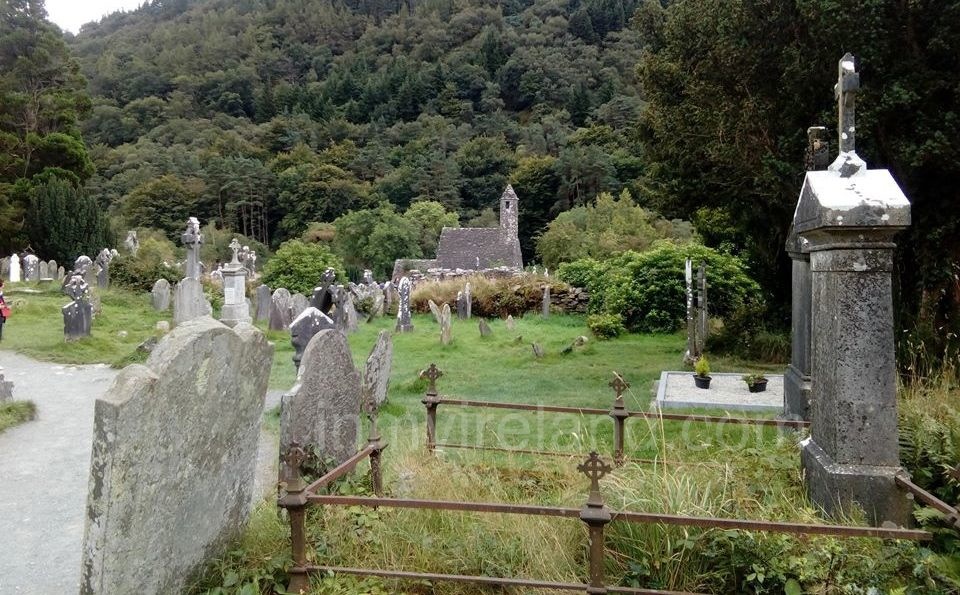 Glendalough is a place I much enjoyed visiting and a place I'd highly recommend to any visitor to Ireland. Close enough for a day-trip from Dublin or Kilkenny, it's peaceful, beautiful and family friendly. Perfect for a day out in some of Ireland's most beautiful countryside.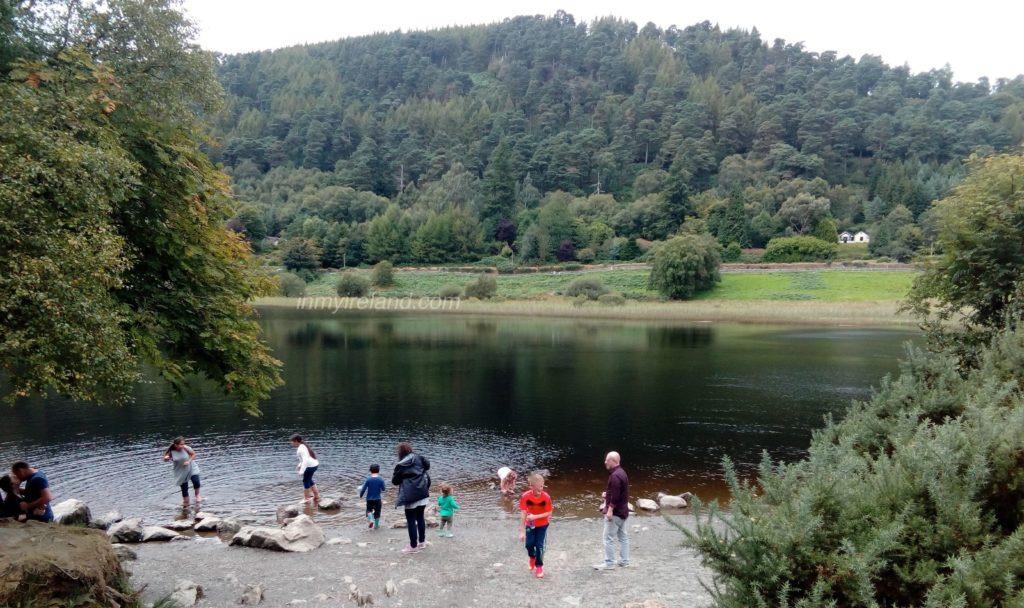 With its ancient graveyard,  beautiful lakes, peaceful forest and abundant wildlife, Glendalough has a lot to offer in terms of history, monuments, archaeology, architecture, landscapes, geology, parks, flora, fauna, wildlife habitats and mining history. The valley is also home to one of Ireland's most impressive monastic sites, founded by St. Kevin in the 6th Century.
If you enjoy walking in beautiful natural settings or forests, Glendalough is a must! We spent some time wandering around the well kept footpaths, through the forest and along the edge of the lake, where I was delighted to meet this curious, fairly tame, deer, that came out of the trees to say "hello".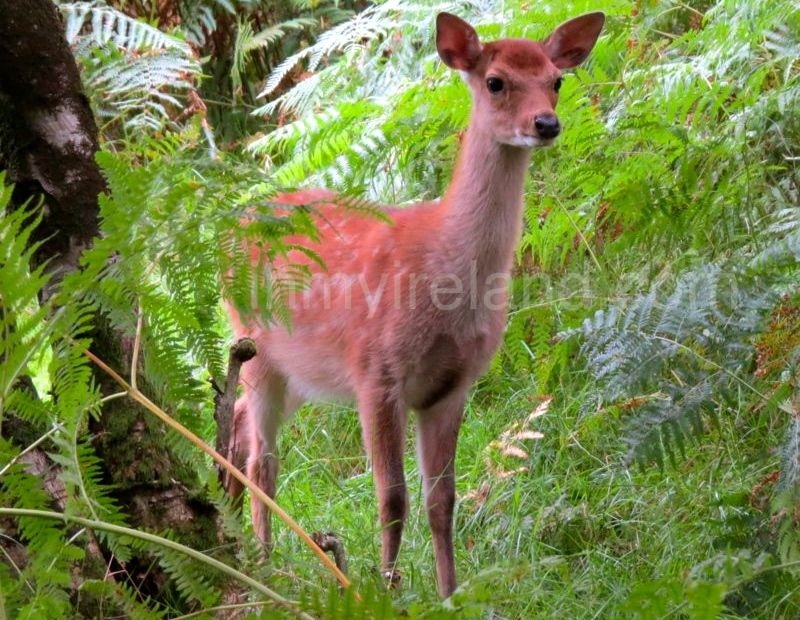 For fanciers of ancient grave sites and history, there are some amazing old tombstones dating back centuries and incredible old ruins. I personally found it a little upsetting that some of the footpaths around the grave site went right over graves though. Care should be taken when wandering around the area.
Glendalough is accessible year-round and entrance to walkways, lakes and sites free of charge. We found parking hard to find, due the high number of cars already there when we arrived, so plan your visit to arrive early if possible.
There are a number of restaurants and cafes in the region that offers lunch and if you fancy staying a night, accommodation is offered in B&B's, hotels etc in the region. For more info on these, visit http://www.glendalough.ie