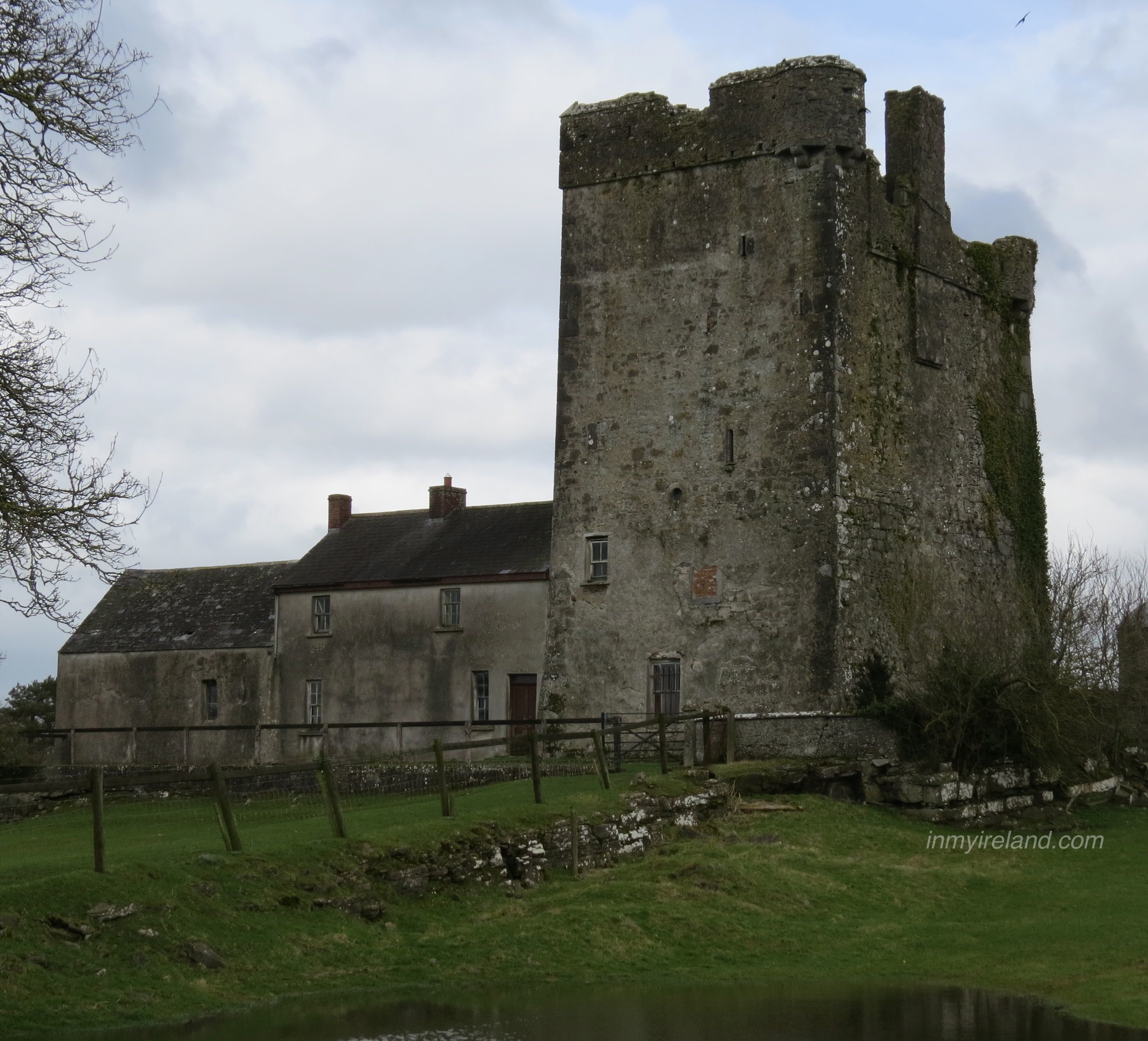 Kilbline castle and its attached 2-storey house is situated approximately 1 mile from Bennetsbridge, Co Kilkenny. It is not open to or accessible to the public, but its current owners kindly gave me a quick tour of the building  and some information on its history.
Kilbline castle was built in 1539 and records from the era reference to it being forfeited by one Thomas Comerford of Ballymac in 1566. Subsequent owners have been members of the Shortall family of Rathardmore Castle in the same county. Thomas Shortall of Rathardmore died in 1628 and shortly after his heir Peter moved to the castle of Kilbline. His substantial estates, which ran to around 1,500 acres were declared forfeited by the Cromwellian government in 1653 and his sons ordered to be sent to Connaught. In later years, it's believed to be after the restoration of Charles II in 1660, one of the sons seem to have returned to Kilbline.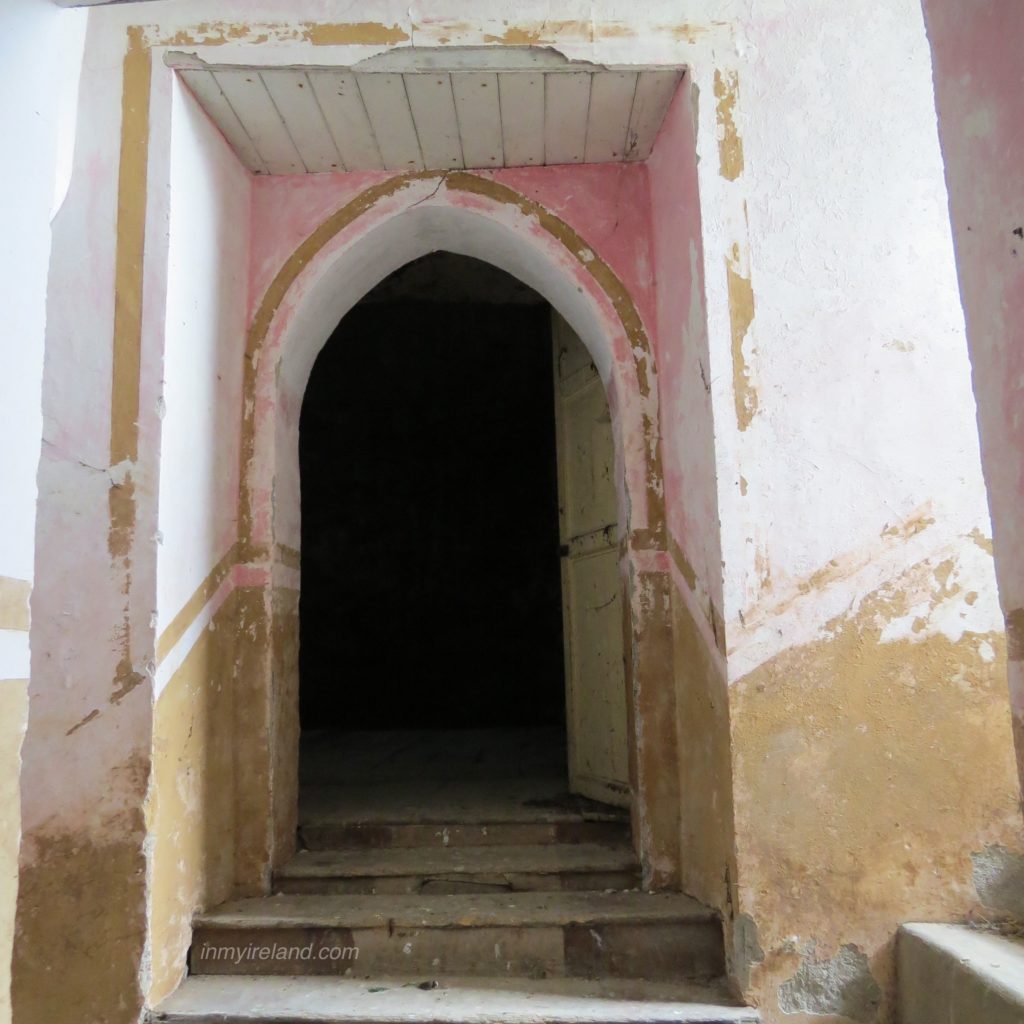 Kilbline once more changed hands during this period when William Candler, originally from Newcastle in Northumberland, was granted lands in County Kilkenny, including those on which Kilbline Castle stands. He is believed to have served as an officer in Oliver Cromwell's army during the Irish wars of 1649-53 and as a reward for his endeavors, was promoted to the rank of Lieutenant Colonel and granted these lands as result. He and his wife Anne Villiers had two sons, the younger of whom, John lived at Kilbline.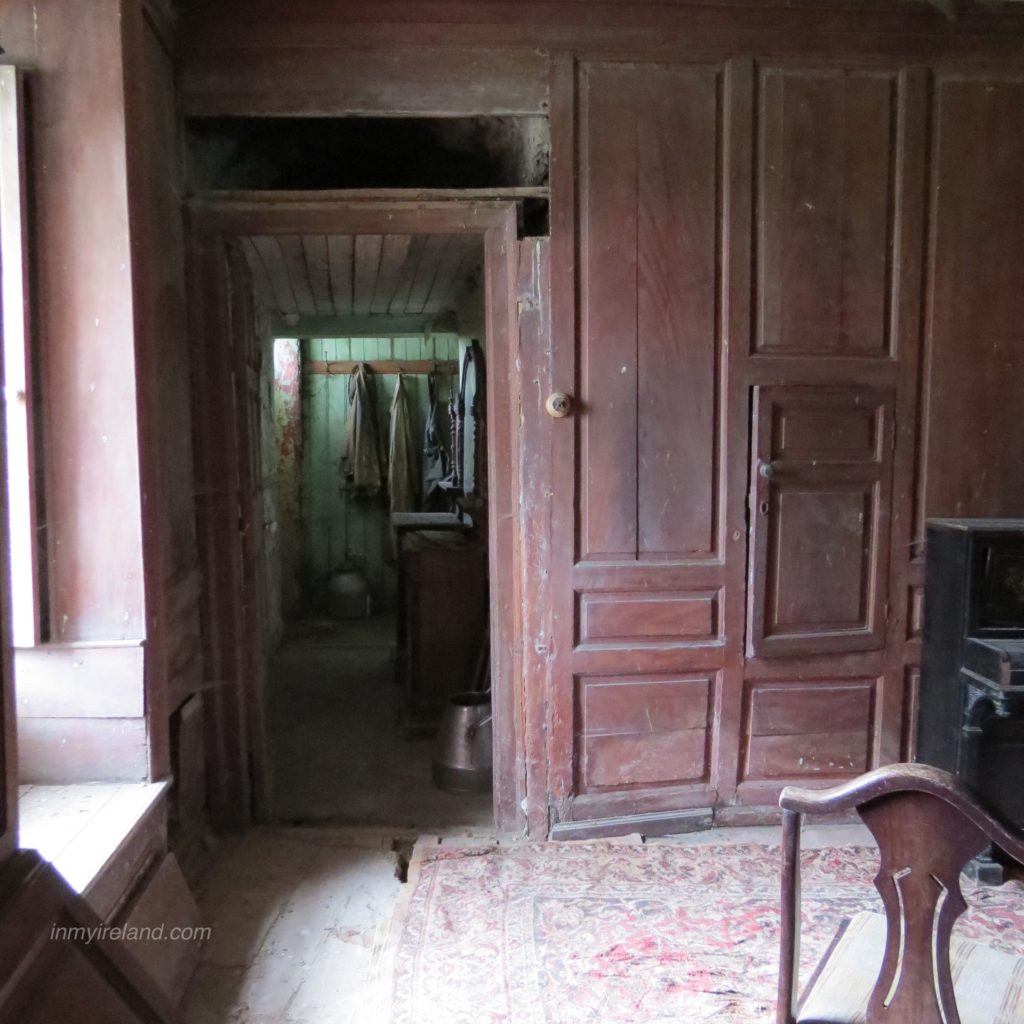 An interesting side history here that is worth mentioning: John's son Thomas lived at Callan Castle. He had four sons, the youngest of whom Daniel, married an Irishwoman, possibly a Roman Catholic, called Hannah, and as a result was obliged to leave Ireland. Around 1735 Daniel and Hannah Candler moved to the USA, initially settling in North Carolina before moving to Bedford, Virginia. Their great, great, great-grandson was Asa Griggs Candler, the entrepreneur who in 1888 bought the formula for the well known soft drink Coca Cola.
According to it's current owners Kilbline Castle continued to be occupied with a Ryan family living in the castle until 1840, before marrying into the Lannon family, who occupied the castle until 1979. At some point a two storey three-bay house was added on the west end of the tower house and a further single storey structure adjoining this. The interior of the house remains relatively intact  and though the current owners mentioned no plans are in place currently to restore the castle, measures have been taken to "keep the rain out".
Much of the castle, due to the questionable condition of some of its floorboards, were inaccessible for safety reasons, but I did get to visit the delightful and architecturally significant paneled room on the south-east corner of the ground floor. Most likely of oak this looks to date from the late 17th or early 18th century. All the wall paneling is intact and in remarkably good condition. Overall the interior of the castle is in fair shape and it was an absolute joy to visit and photograph.