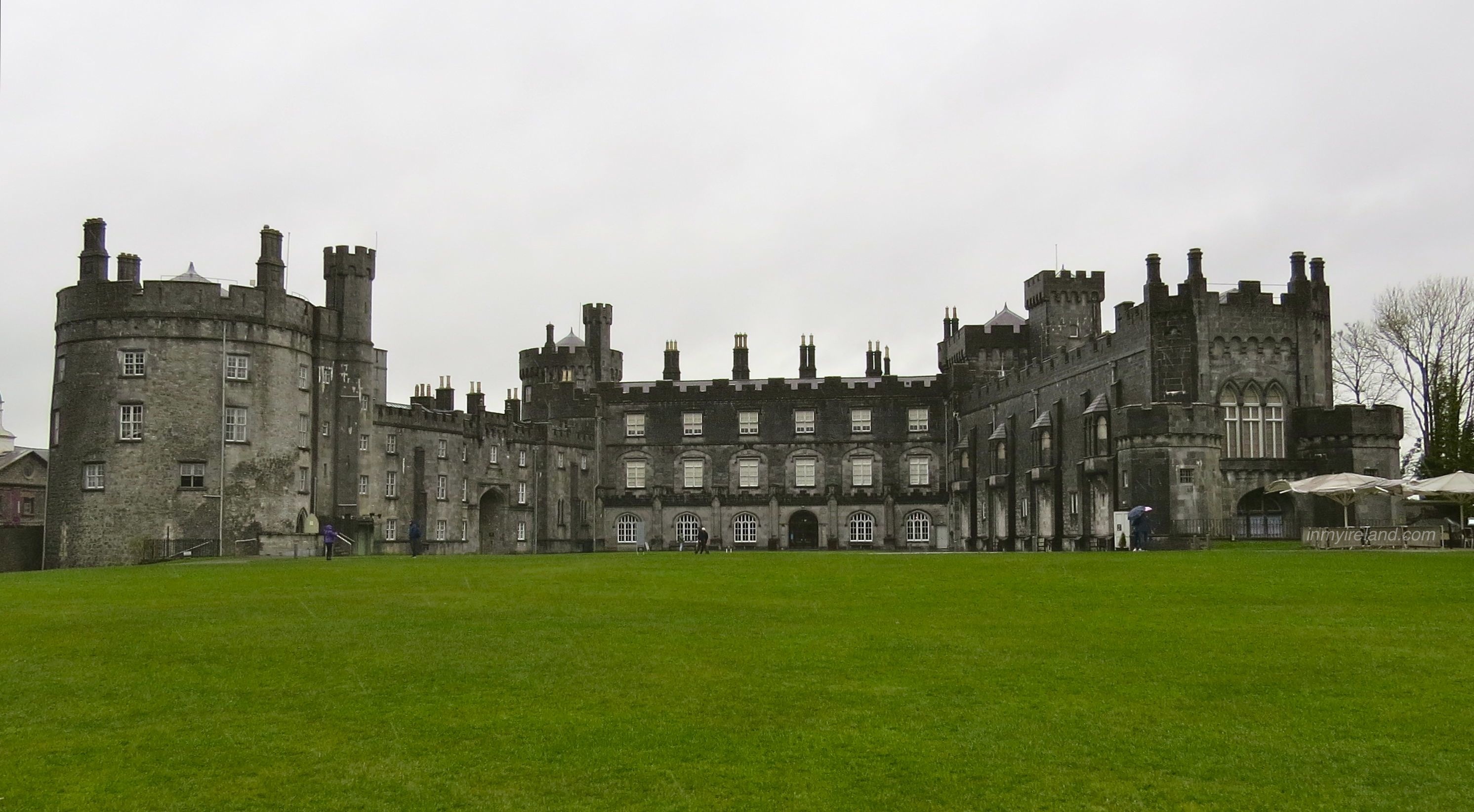 Kilkenny Castle is one of the best known and most visited castles in all of Ireland and rightfully so. This massive, beautifully restored castle dominates its section of the city center of Kilkenny. It has been opened to the public after extensive renovations and offers tours as well as access to its park, a haven of beauty, quiet and nature in the busy city center.
Kilkenny formed part of the lordship of Leinster, which was granted to Strongbow. Strongbow's daughter and heiress, Isabel, married William Marshall in 1189. The Earl Marshall owned large estates in Ireland, England, Wales and France and appointed Geoffrey fitz Robert as seneschal of Leinster. So began a major phase of development in Kilkenny, including the construction of Kilkenny Castle, the first stone castle on the site, construction started in 1195 and was completed in 1213. This was a square-shaped castle with towers at each corner. Three of these original four towers survive to this day.
James Butler, 3rd Earl of Ormonde, bought the castle in 1391 and established himself as ruler of the area. The powerful Butler family were to remain the owners of the castle for over 500 years, until in 1967, after a period of neglect, James Arthur Butler, 6th Marquess of Ormonde, sold Kilkenny Castle to Kilkenny Castle Restoration Committee for £50. The Kilkenny Castle Restoration Committee then handed the castle over to the State and it has since been refurbished and opened to visitors.
The castle is well worth a visit and has a lot to offer its visitors. For art lovers art of the National Art Gallery is on display in the castle and some truly beautiful paintings adorn the rooms of the castle's walls. For nature lovers the extensive park offers hours of walking along the river or through the woods, where you can find an abundance of birds, waterfowl and squirrels. There is also a lovely play area in the park, for families with young kids.
And finally, for those interested in the paranormal, read more about the castle's ghosts in Haunted Ireland – Kilkenny Castle