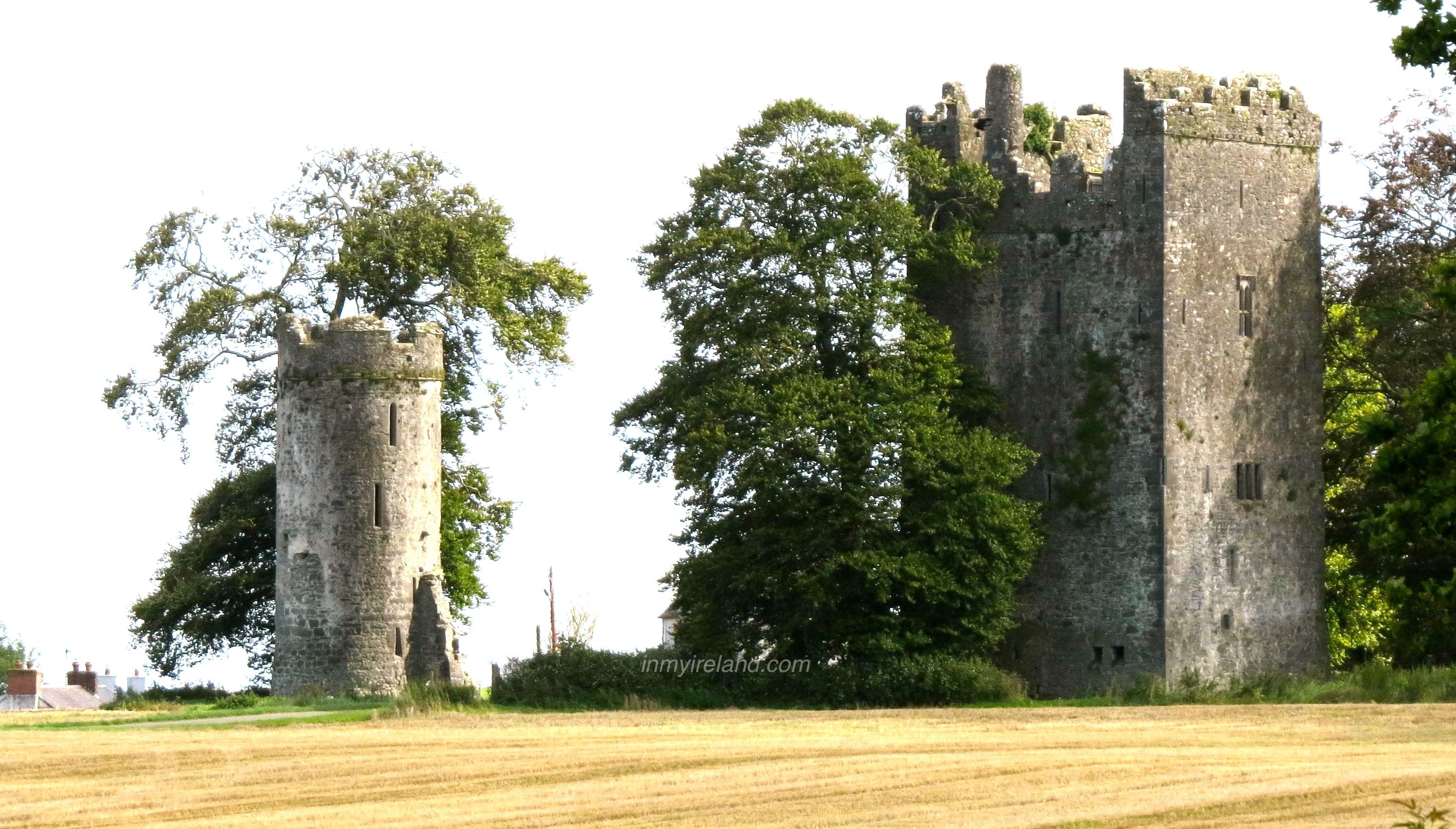 Burnchurch Castle is a well-preserved 15th century Norman tower house with a round gate tower, situated 6.5 km (4.0 miles) south west of Kilkenny city, off the Clonmel Road. It is 6 km from Ballybur, near Cuffesgrange, the town of Callan, as well as Kells Priory. It is located in Burnchurch parish and was in the barony of Shillelogher.
It is said to have been built and owned by the Fitzgeralds of the house of Desmond in 15th century and continued to be occupied until 1817.
Of the original accompanying structures,  only the 12.5m high circular turret still remains, though a walled courtyard was originally attached to the castle. The castle itself is six storeys high and has an unusually large number of passages and chambers inside the walls. A great hall was formerly attached to the tower's outside wall, but this has now vanished, as has most a bawn with a 41 foot tall tower at one corner. Old drawings of a date unknown, show remnants of buildings originally found on the site.
Many tower houses have mural chambers and passages hidden away within their walls, though few have the number and complexity of those found in Burnchurch Castle, which include numerous narrow rooms in the walls, including a "secret room" on the fourth floor. There used to be great hall attached to an outside wall of the tower, but that is now gone. There is a vault under the castle above which is the main chamber, with access to the upper three floors via an outside staircase. Notable features of the castle include mullioned windows, a fine carved fireplace and a round chimney which may have been a later addition.
It is known for being one of several Irish towers with the slightly narrower sides of the castle extending up an additional floor, creating in essence a pair of tower wide turrets.
Burnchurch Castle and tower, along with the Church of Ireland church, and the lime trees became a National Monument in 1993 and is accessible to the public.