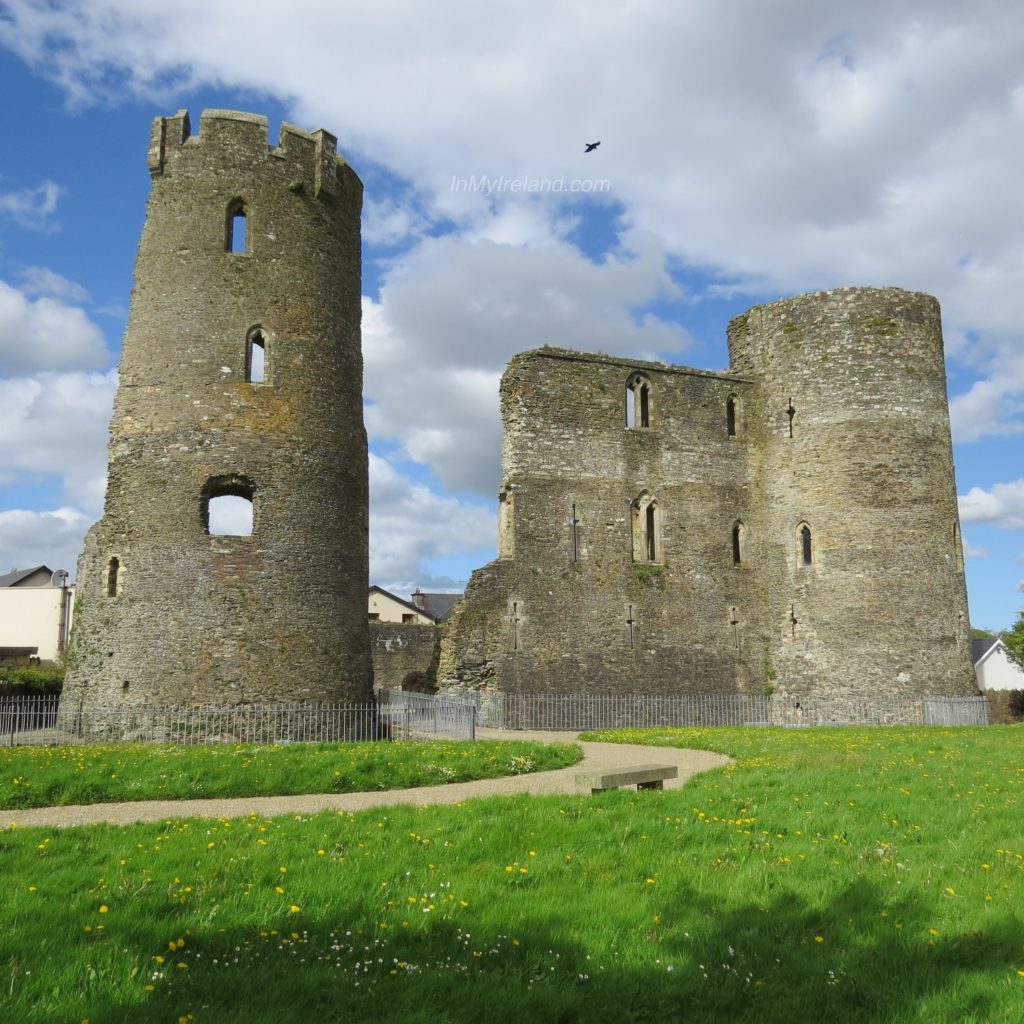 The Norman castle at Ferns was constructed on a base of volcanic rock by William Marshall around the year 1220. Marshall was one of the most renowned knights of this period. The Marshalls held control of the castle until it was burnt by the Irish clans in 1346 and was eventually taken by the Kavanaghs who held control over the town of Ferns until 1540, after which the crown regained control and a Governor was installed. The castle was finally blown up in 1641 by Charles Coote, a parliamentarian (though some sources blame Cromwellian forces in 1649).
The remains of the castle is still quite impressive, though only about half it still stands. It was originally square shaped with four large round towers at each corner, the south eastern tower is still intact and is open to the public by way of a guided tour.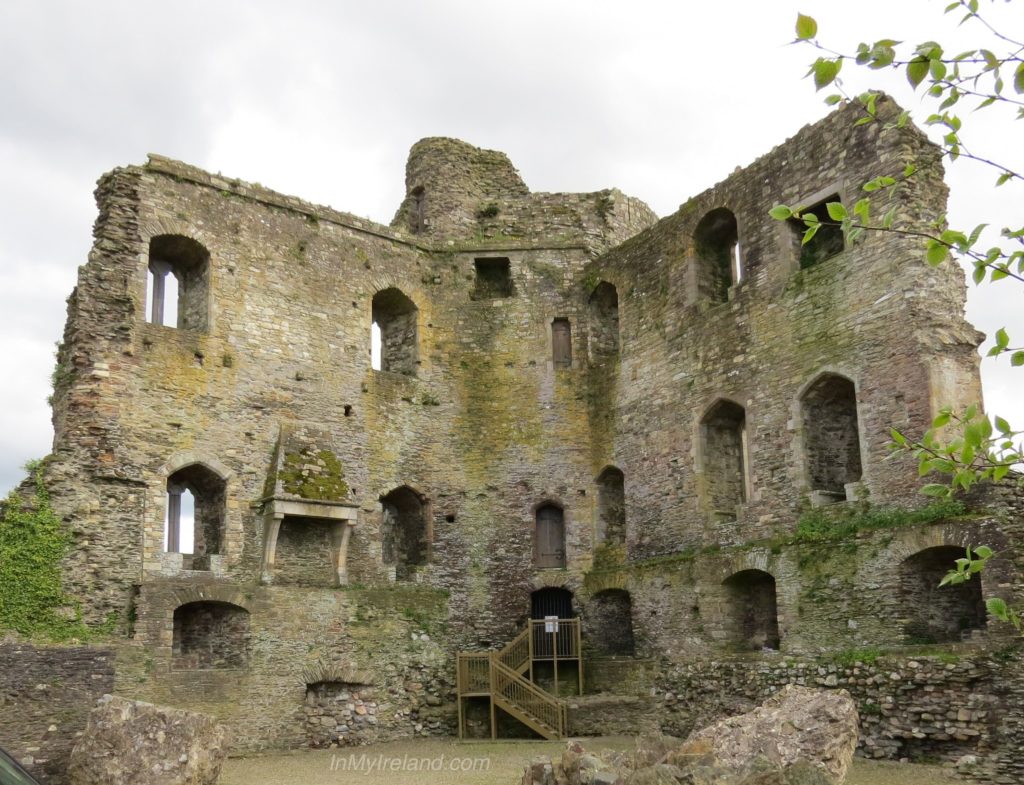 During excavations in 1972-75 a rock-cut ditch was discovered around the castle walls and a drawbridge structure was also found on the south side. The castle was surrounded by the ditch for defence. This was not a moat though, as it did not contain water, but was used instead as a dump for waste food and such. This ditch was eventually filled in but was excavated in the 1970's by the OPW and most of it reopened although only to about half of its former depth. Painstaking work has been made to restore what could be repaired and this shows through to this day.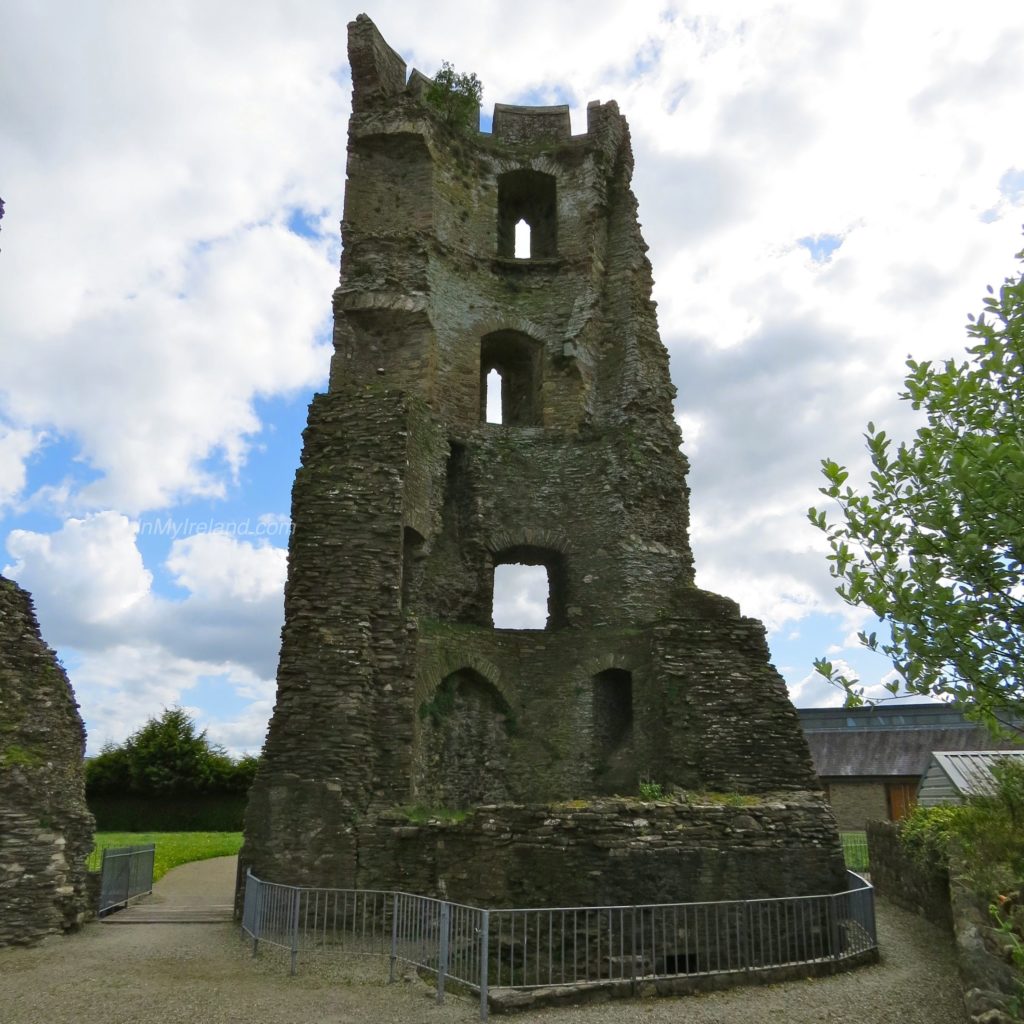 A modern visitor centre located on-site features information about the historical site as well as the well-known Ferns Tapestry. Depicting the history of Ferns in stitch work, from the arrival of Saint Aidan in 598 AD to the coming of the Normans in 1169, the Ferns Tapestry remains a valuable historical artefact today.
Visitors can freely walk around the castle and its courtyard, but the only access to the tower and basement is by way of the guided tour which is free of charge.
Opening Times:
Mid May to Mid September – 10.00am to 5.00pm, last admission is at 4.15pm
Admission is Free
October to April – Closed