Carey's Castle is situated about 4km from Clonmel off the Dungarvan road (just over the border in Co Waterford). There is a small lawn with picnic site close to the car park, from where there is walk of about 500m through mixed woodland to where the castle is, next to the river.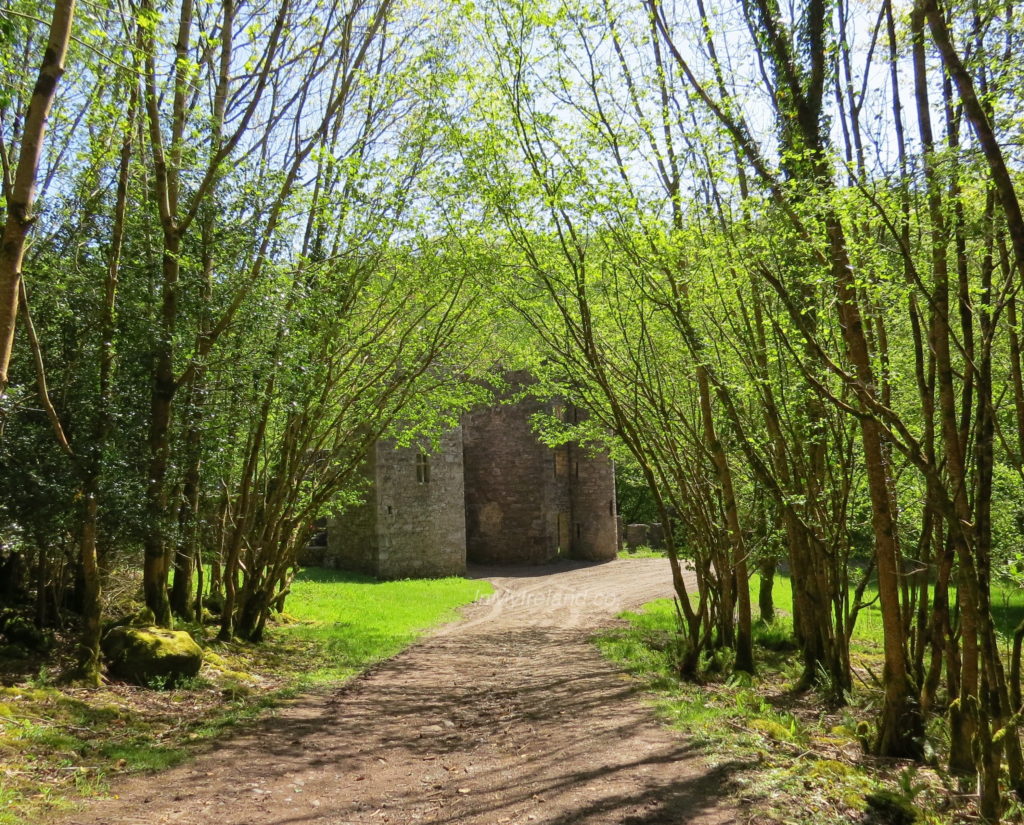 This area was known as Glenabbey, with the name thought to derive from a small ecclesiastical site positioned here as an offshoot of the Cistercian monastery of Inishlounaght at Clonmel. In the years following the Dissolution of the Monasteries, the lands of Glenabbey were granted to Edward Gough. By the turn of the 19th century, the site became the property of the Carey family, who are thought to have built the little castle that stands here today.
The Careys were wealthy schoolmasters in the Clonmel area, and their love of history is shown in the design of the house, where you can see a number of historical architectural styles represented. The early Irish round tower, a medieval Norman-style hall and both Romanesque and Gothic-style arches present in the ruins.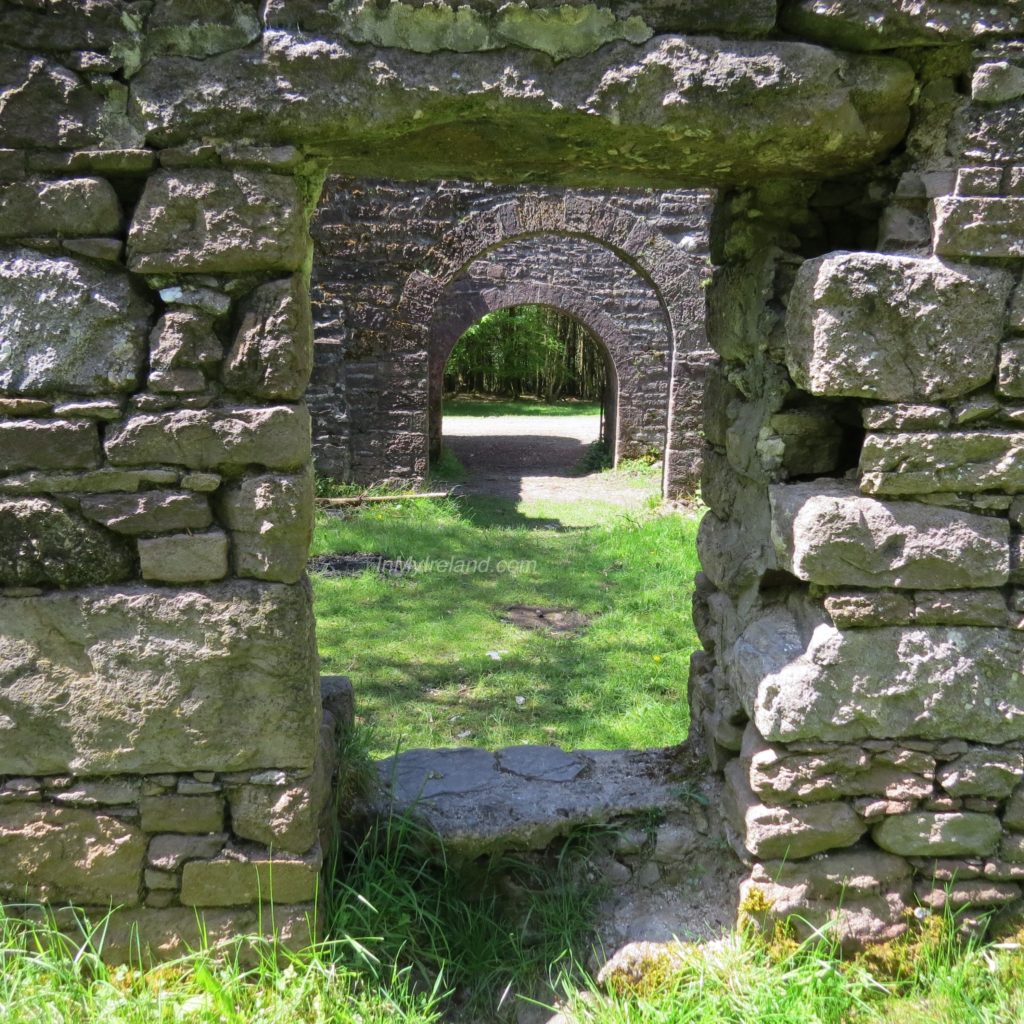 To the back of the main group of buildings is a stone ice-house. This type of building was used to keep food cold before the modern convenience of home appliances like refrigerators.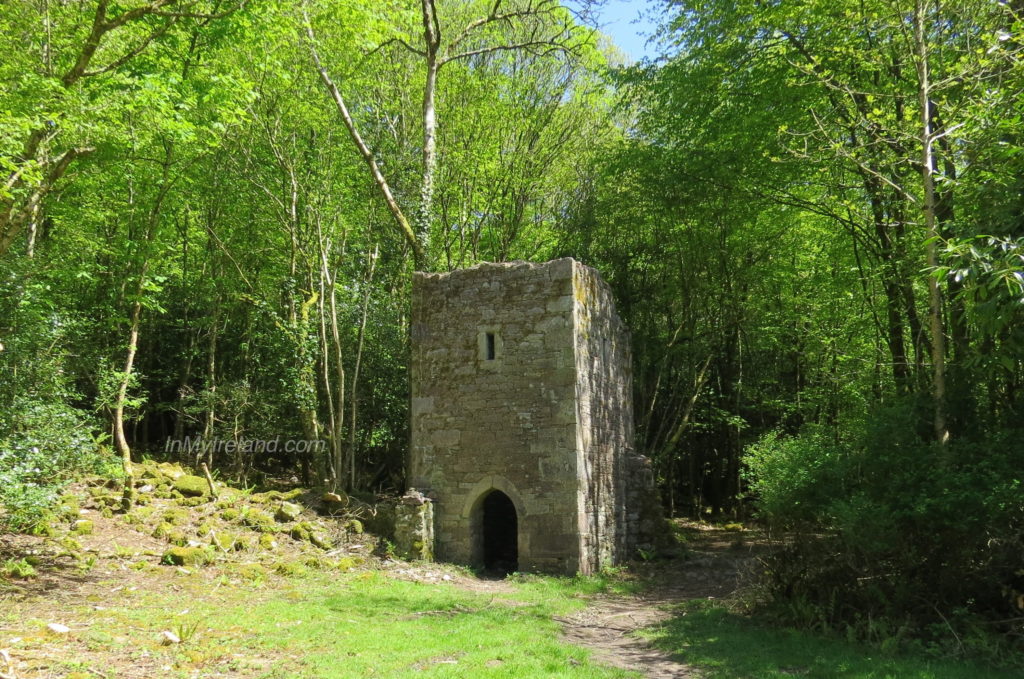 The Careys sold their properties including Glenabbey when they emigrated to Australia in around the 1840s. It was purchased by a Colonel Greene, however he became bankrupt soon after and the site became derelict ans stands in ruins today.
There are about 2 km of forest walks around the castle and about 600m of beautiful riverside to walk along. Along the riverside walk there is a profusion of birch, oak, beech and ash with some spruce and larch.