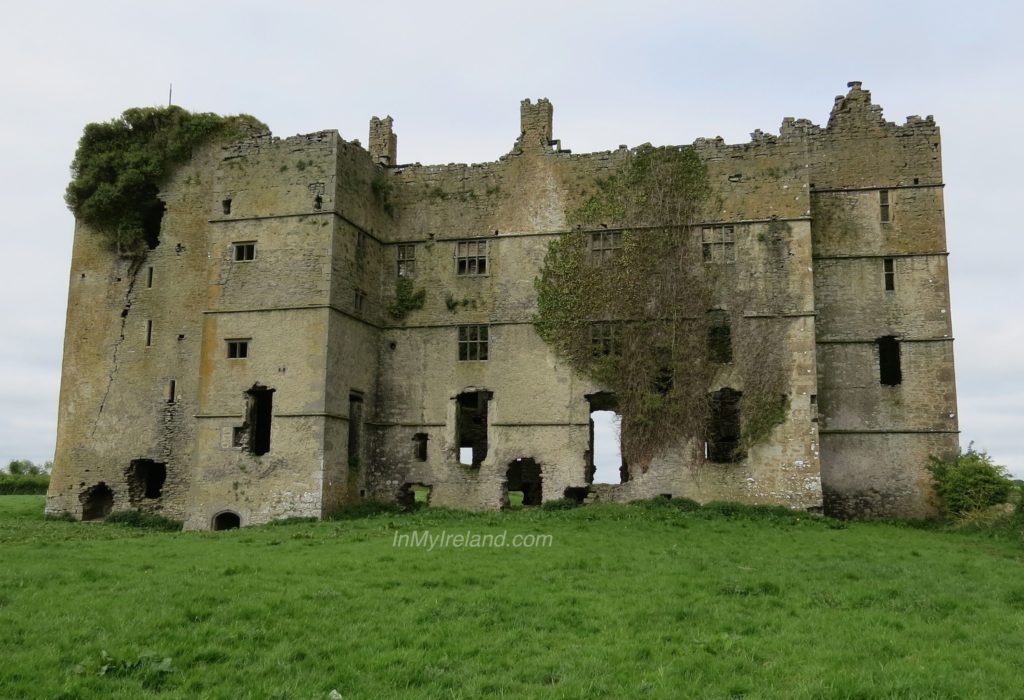 Loughmoe Castle (Irish: Caisláin Luach Magh) also known as Loughmore Castle, is situated just outside Loughmoe Village, near Templemore in County Tipperary. The castle was the ancestral home of the Purcell family, the Barons of Loughmoe.
Loughmoe Castle, and the village of Loughmoe nearby, is often referred to as Loughmore (The Big Lake), but the Irish translation of the area is Luach Mhagh, meaning "the field of the reward", and it alludes to the manner in which the Purcells first gained proprietorship of area.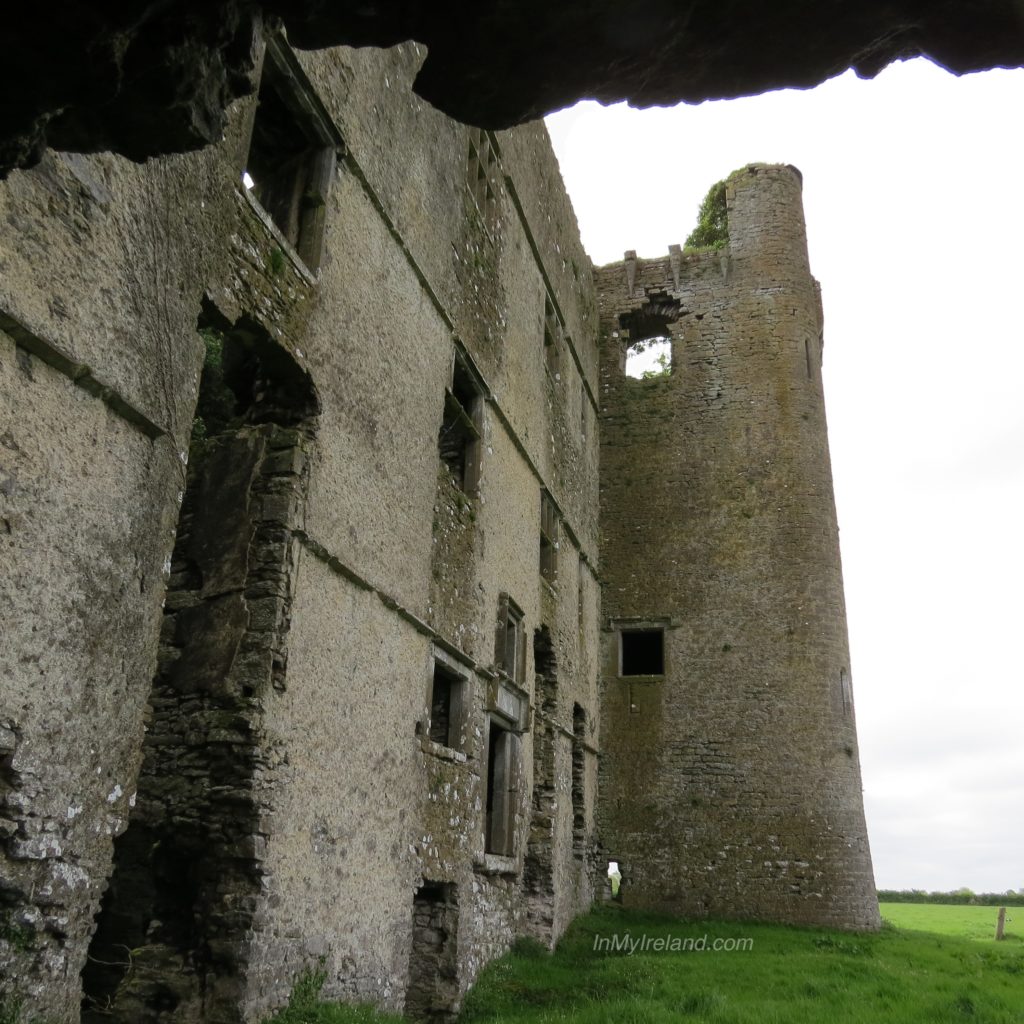 The oldest part of the castle was originally built in the fifteenth or sixteenth centuries, and consists of a four-storey tower-house. Additions were later made by the Purcell family in the seventeenth century. The Purcell family lived in Loughmoe Castle until around 1760. The castle has since been unoccupied and left to fall into ruin and today is left in derelict, but still impressive state.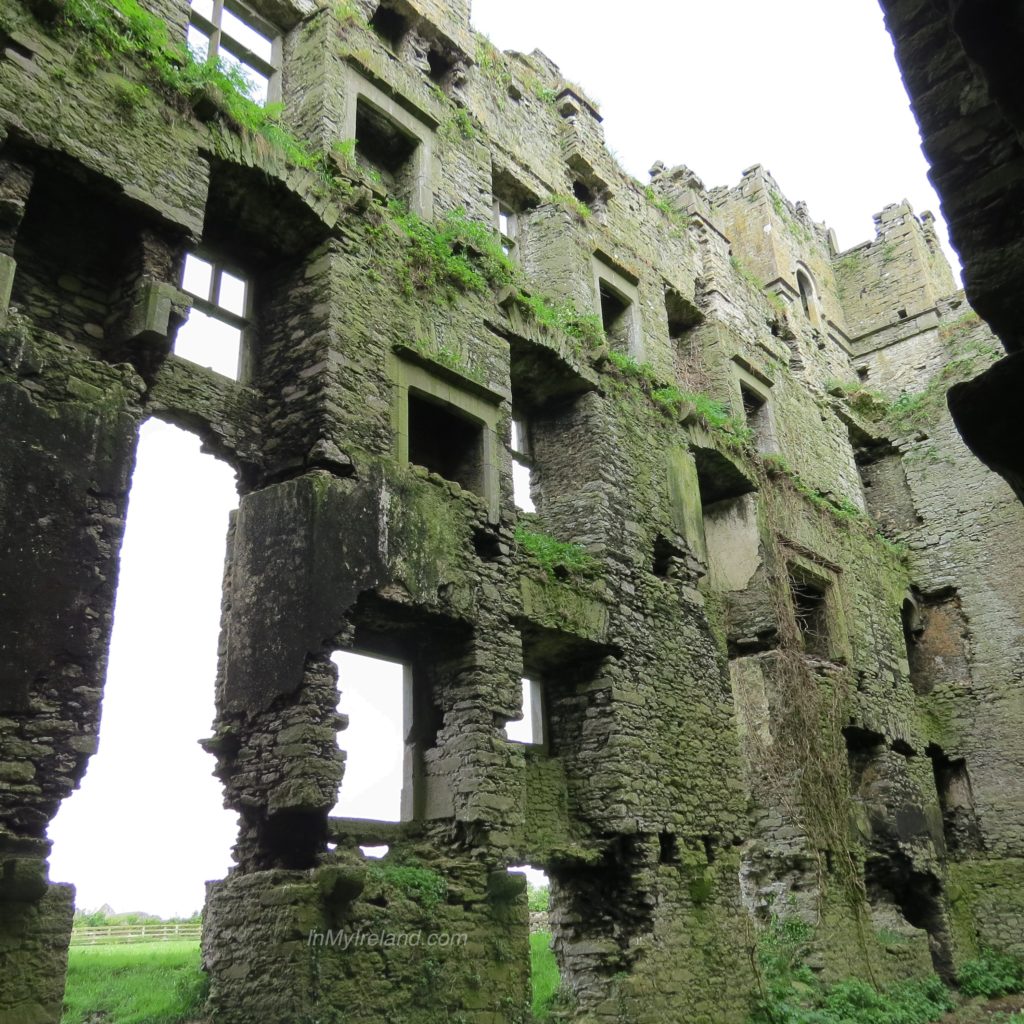 There is a wonderful legend around how the Purcell family acquired the castle. It is said that many years ago there lived a king in Loughmoe Castle, and the densely wooded land around it was terrorised by a boar and sow of "gigantic size", who uprooted crops and killed whoever they came into contact with.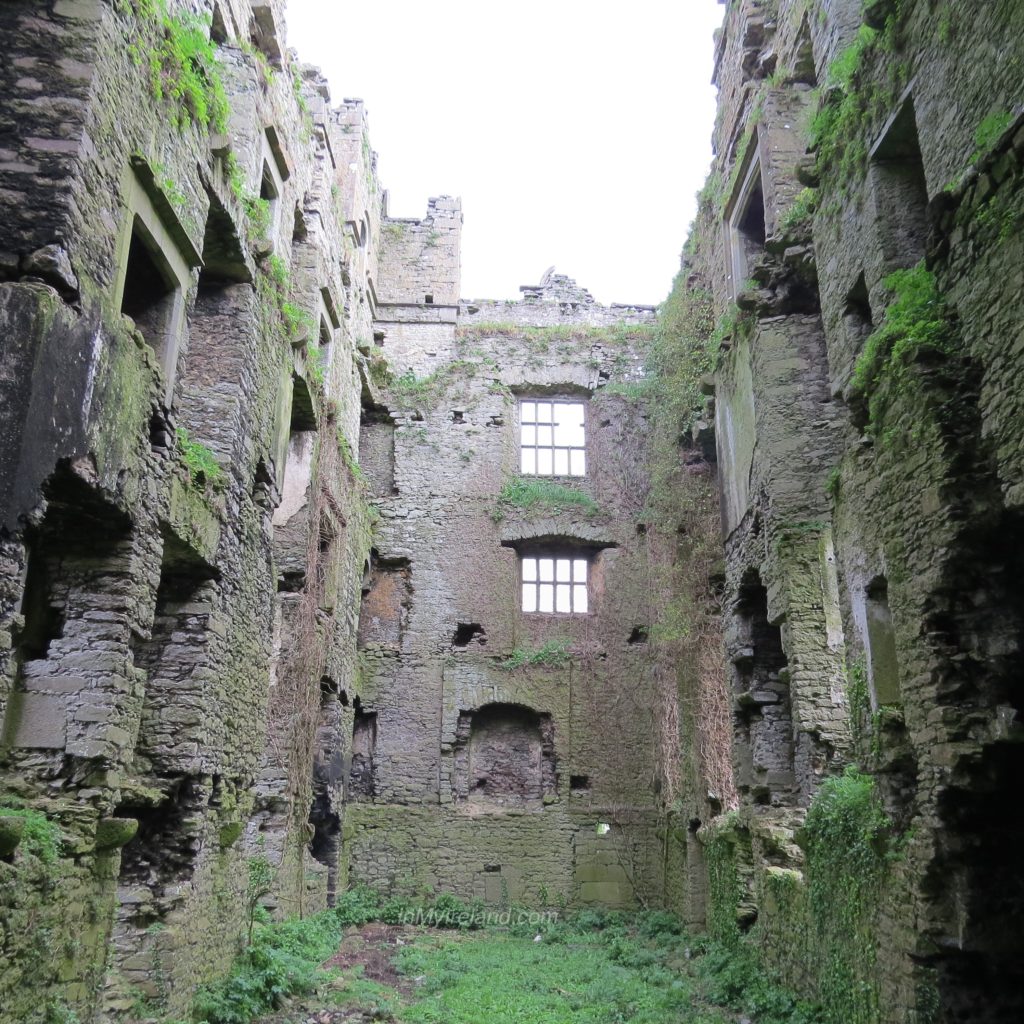 To rid the countryside of these beasts, the king offered their slayer the hand of his daughter, the castle at Loughmoe and the vast lands around it. After many other hunters had tried and failed to get rid of the beasts, a youth by the name of Purcell sought permission to hunt them. According to legend he made his way through the nearby forest by leaping from branch to branch, until he finally reached the spot where the creatures were resting. With his bow he fired arrows at them from above, until at last two of his shots went into the mouths of beasts, who fled in pain and terror. They were later found dead near Thurles, and Purcell claimed his generous prize. The area in which the castle stands is therefor known as "the field of the reward", referring to the gift Purcell received from the King.
The legend is alluded to in the Purcell family's coat of arms, which depicts the heads of four boars.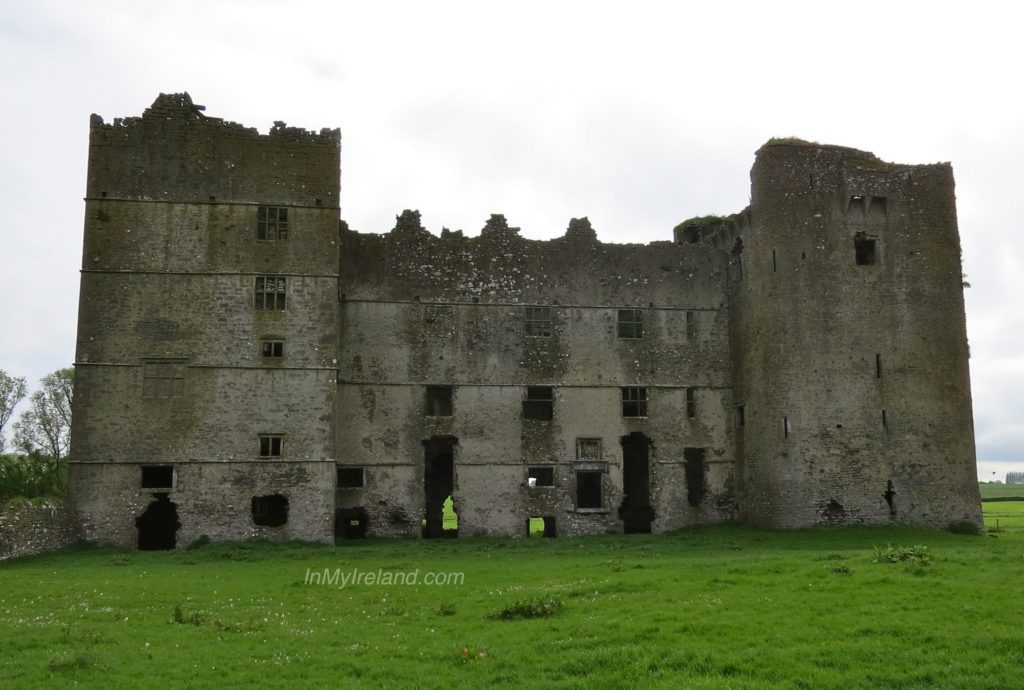 The castle is situated on privately owned farmland, but when I enquired I learned the owners do allow visitors to go view the castle up close, as long as it's understood that they do so at their own risk, as the building is not safe, due to it's derelict state. If you would like to go see the ruins up close, look for the big white house nearest the castle and go knock on the door. The lady we spoke to at the house was lovely and happy to tell us about the castle and direct us to it.