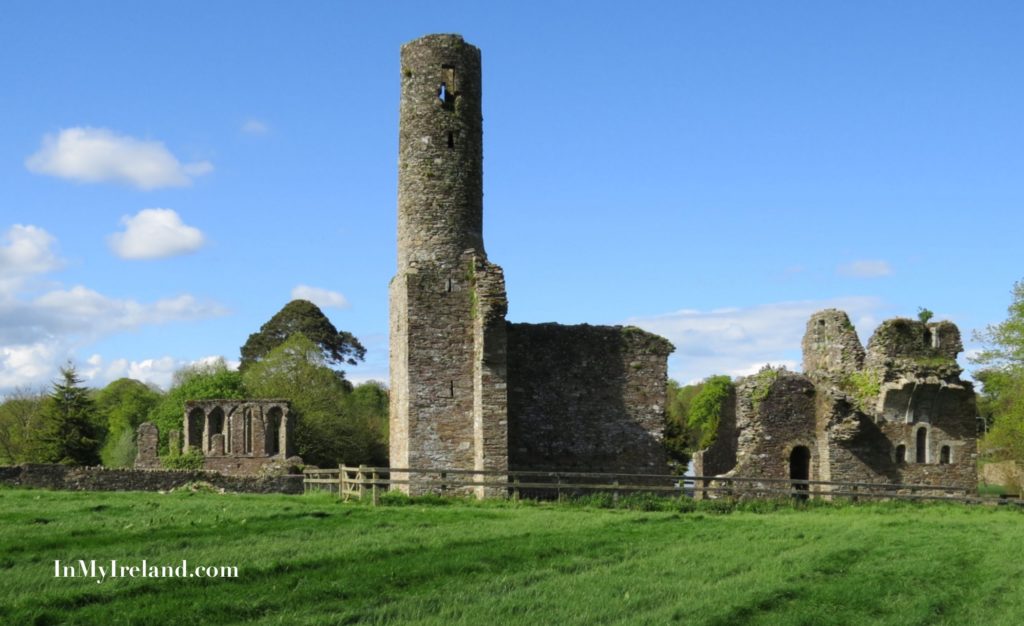 Ferns Abbey, also known as Fearna-nor-Maedhog, Ferna- Fernes, Fernis and St Mary's Abbey, is an Augustinian abbey, situated just outside the village of Ferns, Co Wexford. It has been functioning as an ecclesiastical site associated with St Edan (Aidan or Máedóc) since the 7th century, the earliest cathedral having been built here at the beginning of the 13th century.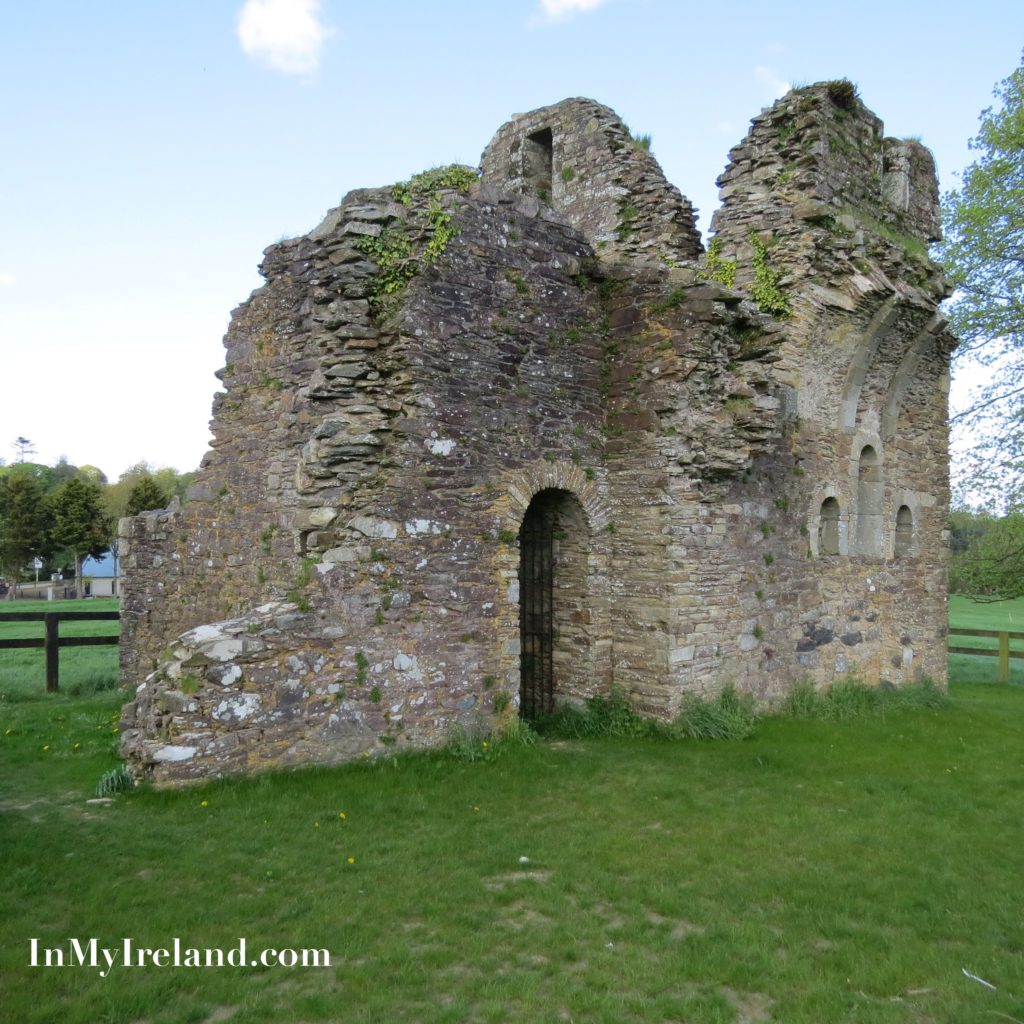 In 1577 the cathedral was attacked and burnt by Fiach MacHugh o'Byrne, who was later forced to rebuild it. Sadly most of the original building had been lost. However the refurbished late medieval cathedral that is now is a Church of Ireland place of worship, incorporates parts of it.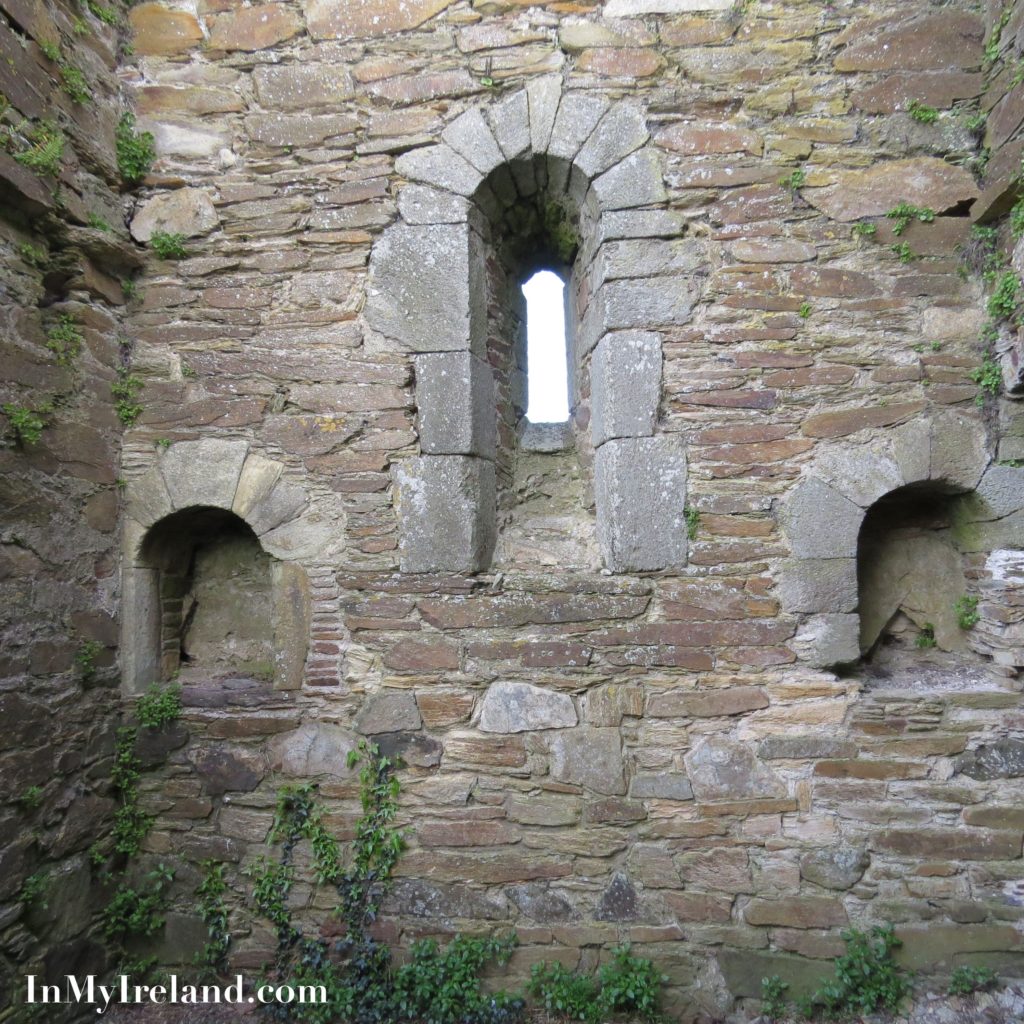 Part of St Mary's Abbey and its round tower survived to this day and is located close to the structure of what is believed to be the thirteenth century cathedral.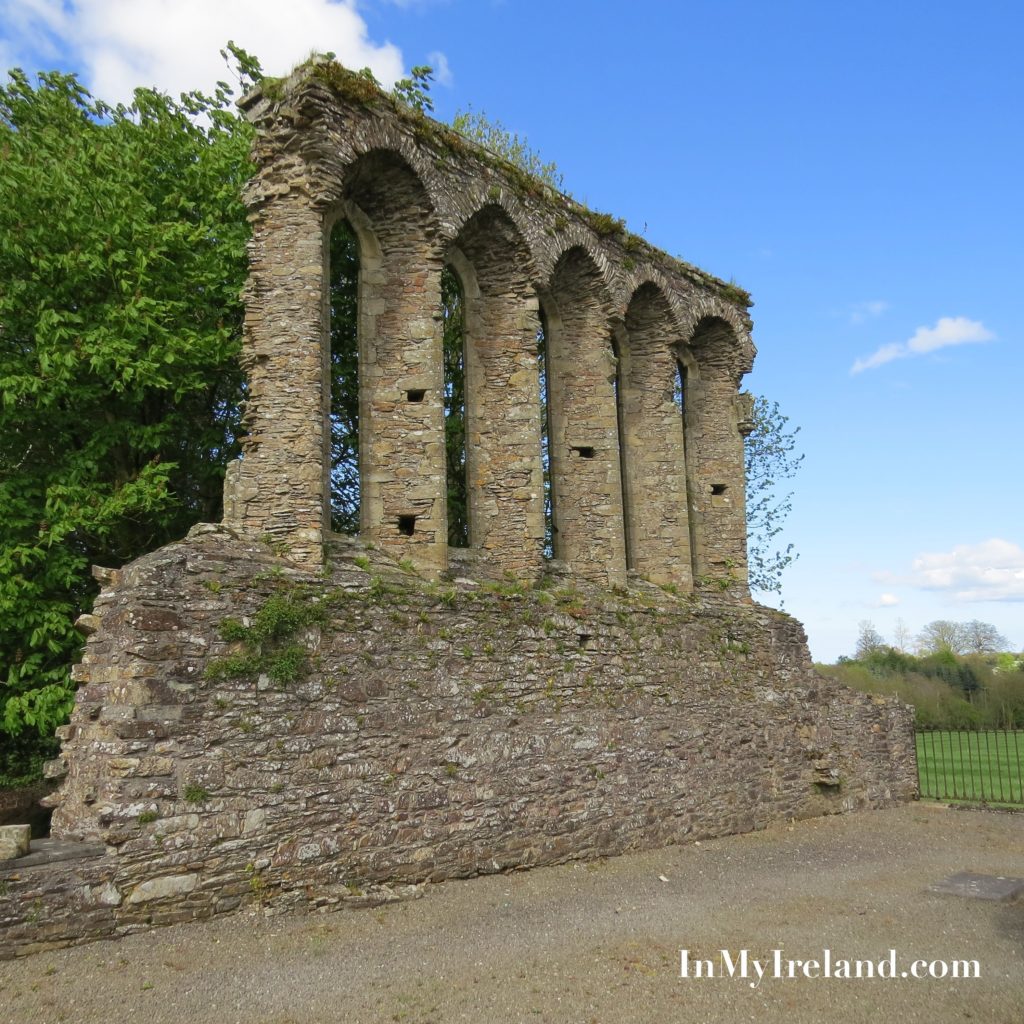 Also see nearby Ferns Castle – County Wexford