Day trippers looking for a quiet spot to while an hour or two need looking no further than Victor's Way, the sculpture park near Roundwood in Co Wicklow. The beautiful wooded garden covers some 20 acres and the contemplation path is 2kms long, with sculptures placed along the way.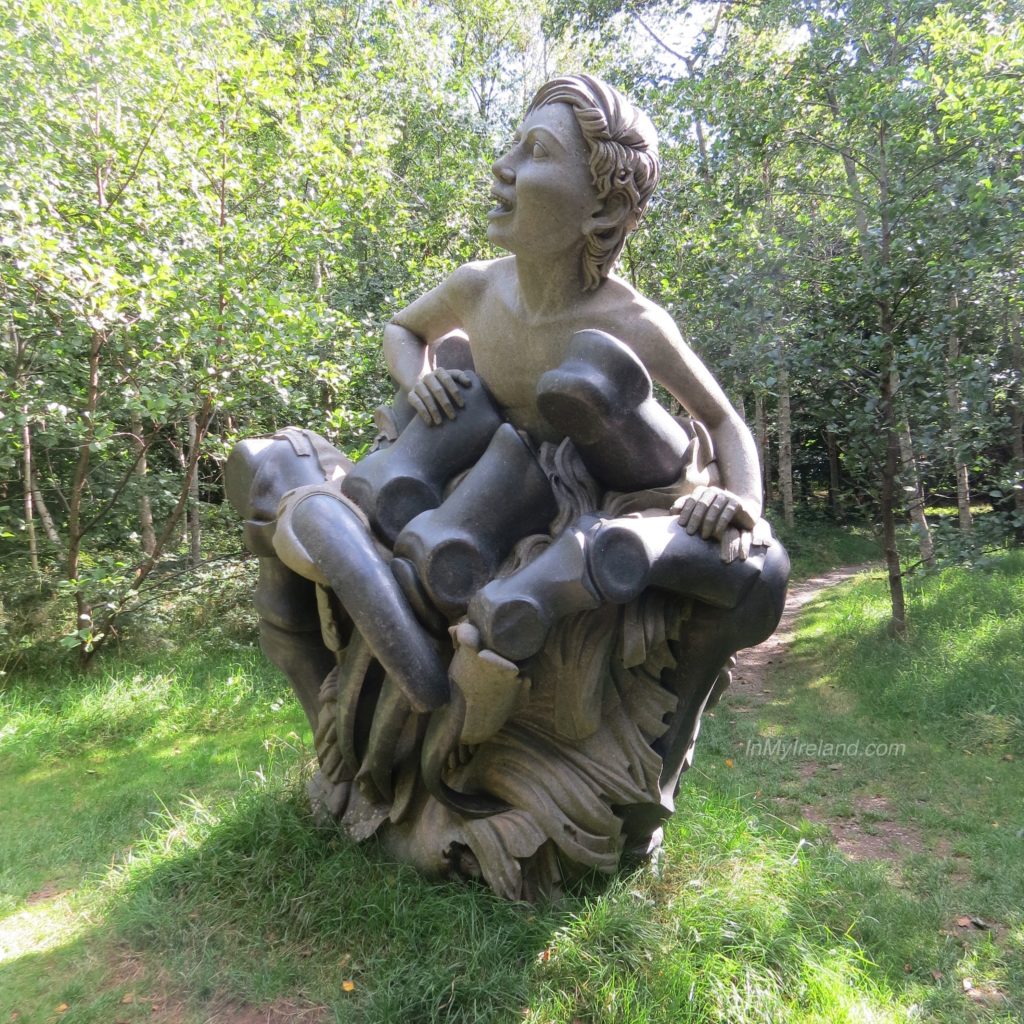 Victor's Way was designed as a contemplation (or meditation) space for adults. Though children can be brought to the park, it is generally discouraged, due to the efforts to maintain a peaceful, relaxing and quiet atmosphere for visitors for meditation (and also, in my opinion, because some of the sculptures may be a bit too "interesting" for young minds to appreciate!) Dog walking is discouraged at the park, for the reasons mentioned above.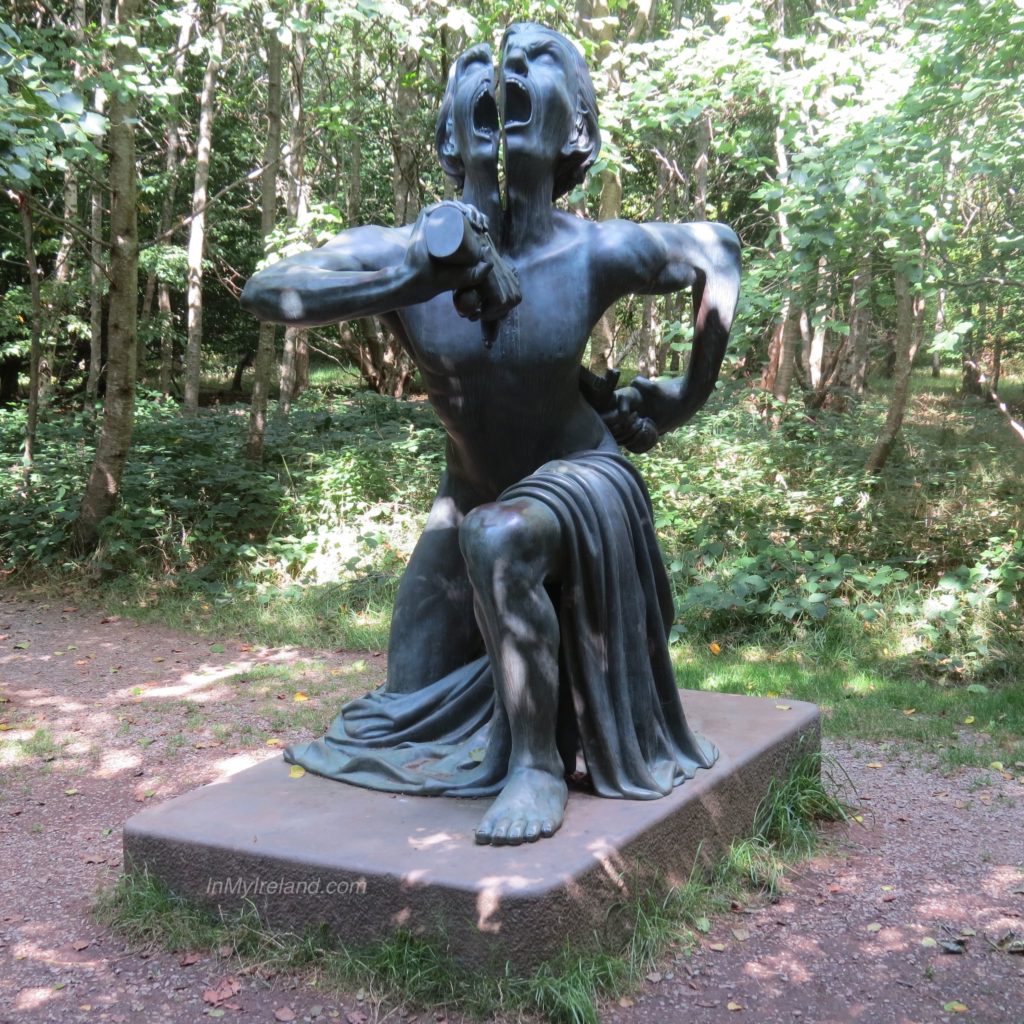 The garden contains 7 major and 37 minor black granite sculptures and took 25 years to complete. The major sculptures represent 7 development stages of life and each is accompanied by a well written peace explaining it's symbolism. All the sculptures were designed in Roundwood and were then hand cut in a dedicated workshop in Mahabalipuram in South India.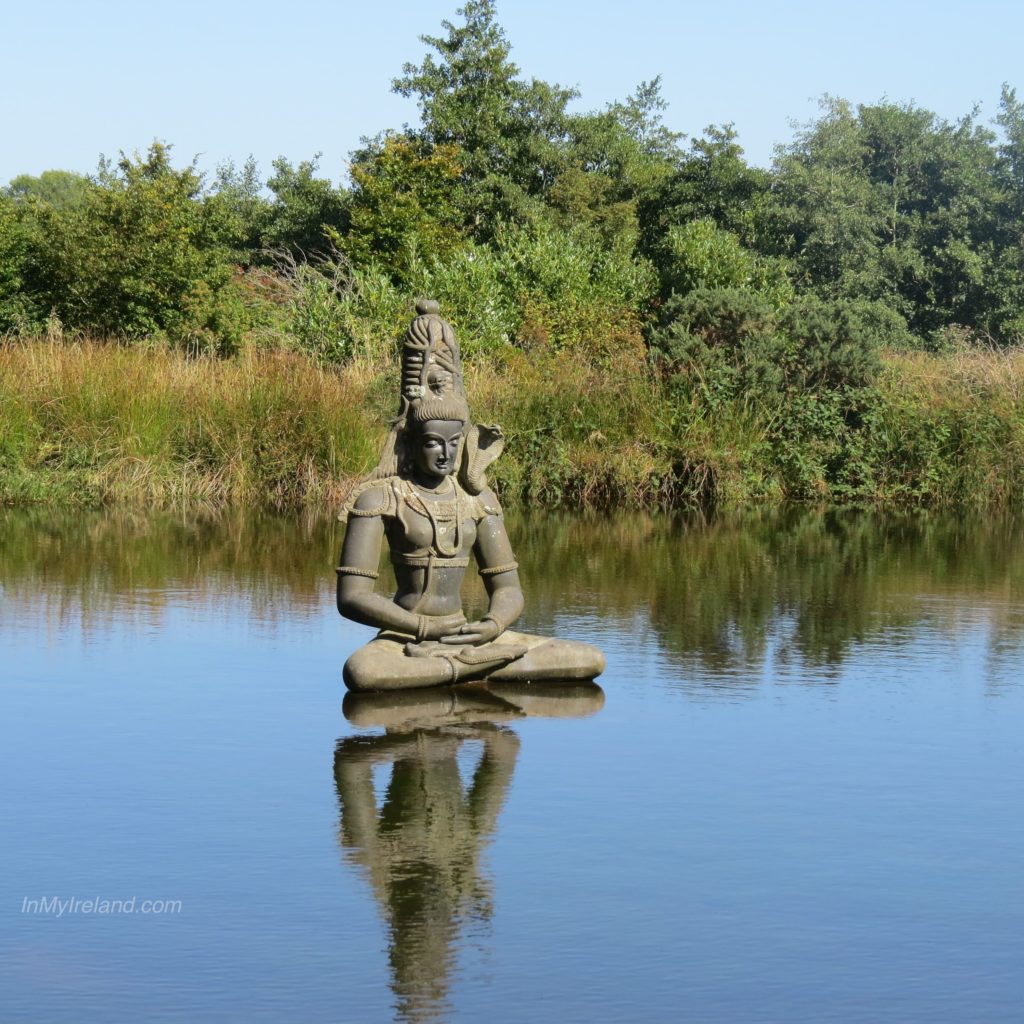 Victor's Way also offers the opportunity for forest bathing.
I thoroughly enjoyed my visit to the park, from arrival where I found the entrance fees are payable via an honor system, €5 per adult (no charge for children). The well stocked shop at end of the walk is run in the same honor system, so make sure you bring cash and plenty change! Items in the shop are priced very reasonably and the stock is beautiful, ranging from wall hangings to jewelry, a great place to buy a souvenir.
You'll find Victor's Way on the Old Enniskerry Road, L1036, about 2 km north of Roundwood in Co Wicklow. The park is open during the summer months, from from April 14th to September 30th, every day from 12.30 to 18.00.