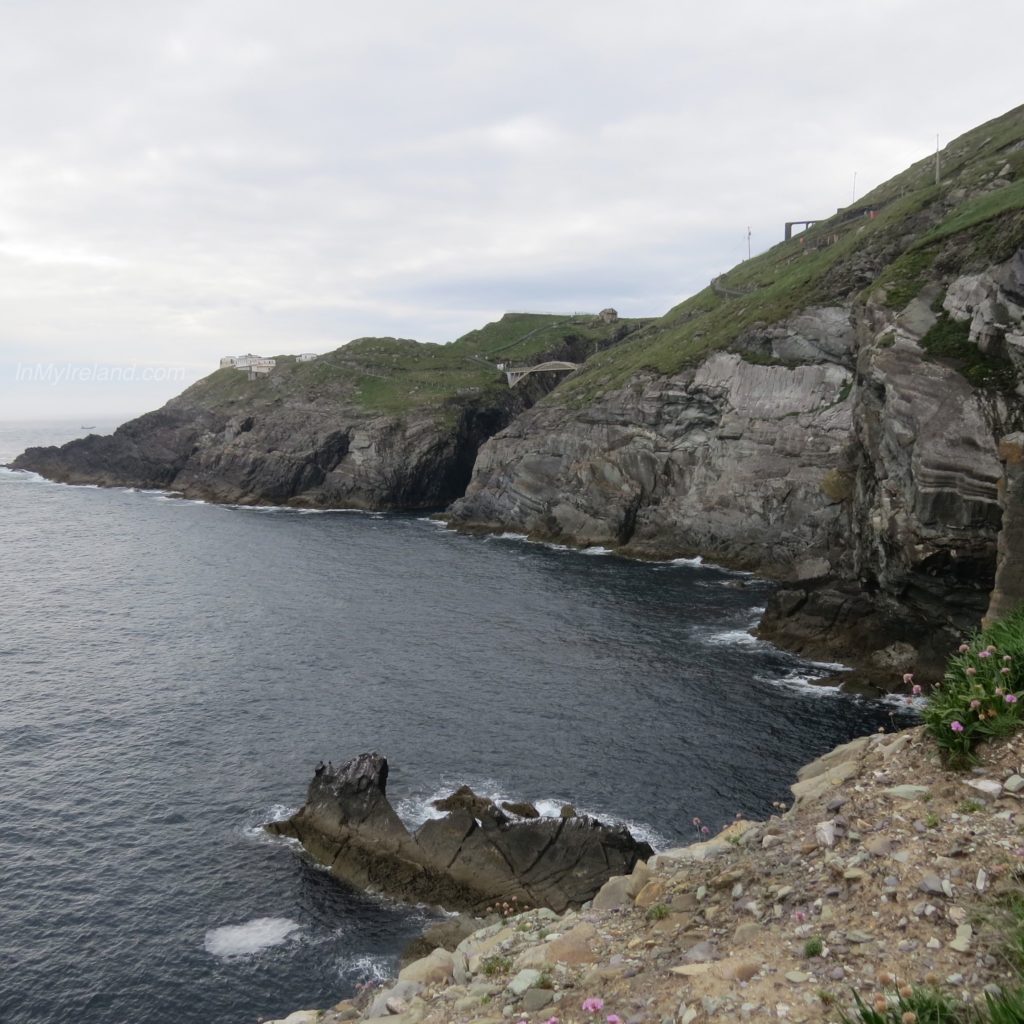 Of all the coastal places I've visited in Ireland, and there were many, Mizen point is one of my favorites and after numerous visits to the area, the scenery, cliffs and views from the head still takes my breath away.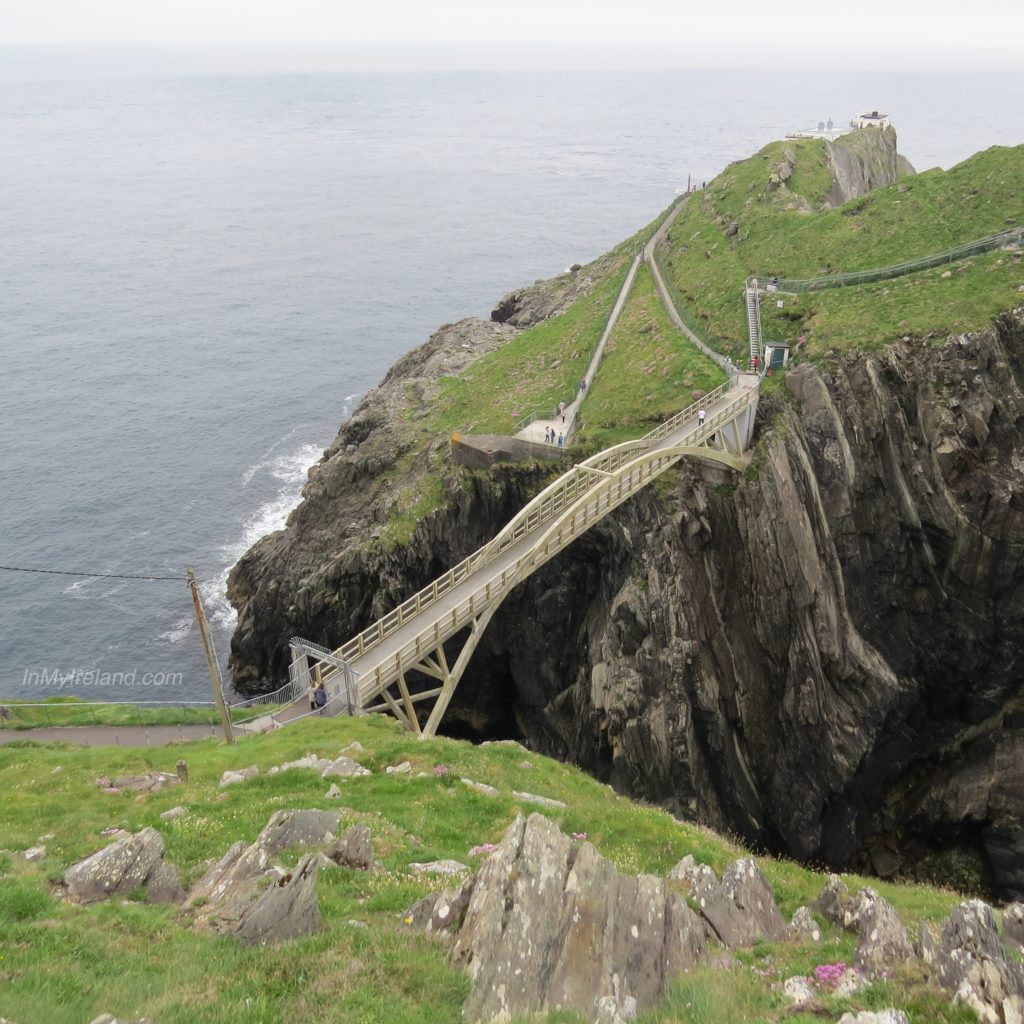 The visitor centre has a lot to offer visitors and even on a less-than-perfect-weather day is well worth a visit, though I'd recommend visiting on a day when the weather is fair to experience the walks fully.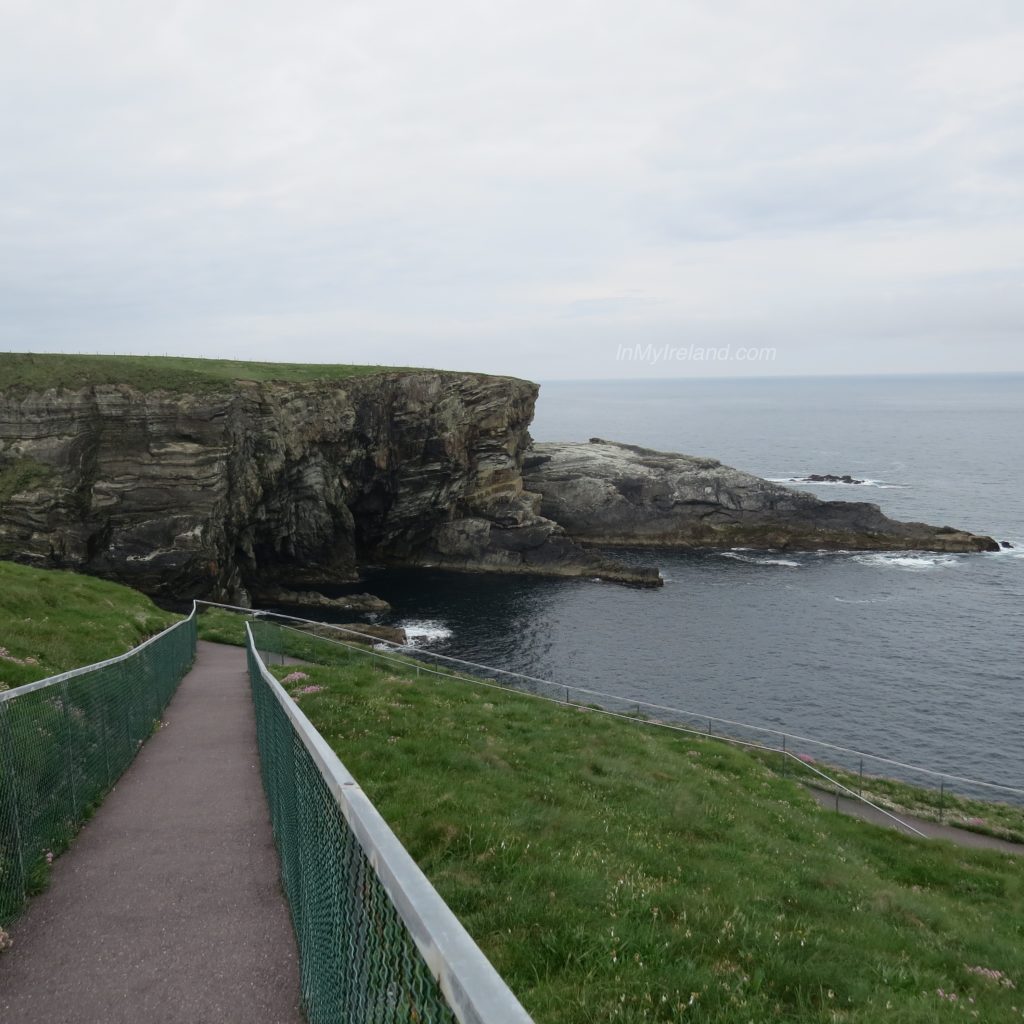 The visitor centre offers Navigational Aids Simulator, Fastnet Hall, the Geology of the Mizen, the Fastnet Rescue Tide Clock, Tidal Mural, Historical Tour of the Mizen Peninsula, SS Irada Propellor and much more, including a lovely little gift shop filled with a great selection of maritime gifts, model boats, books, toys for all ages, postcards, cards and maps.
From there take the walk to the Signal Station, down the famous 99 steps, and over the Arched Bridge.  The scenery and views from there is amazing, with the possibility of seeing seals, kittiwakes, gannets and choughs. It's also said to be one of the best places in the world to see Minke, Fin and Humpback Whales and Dolphins.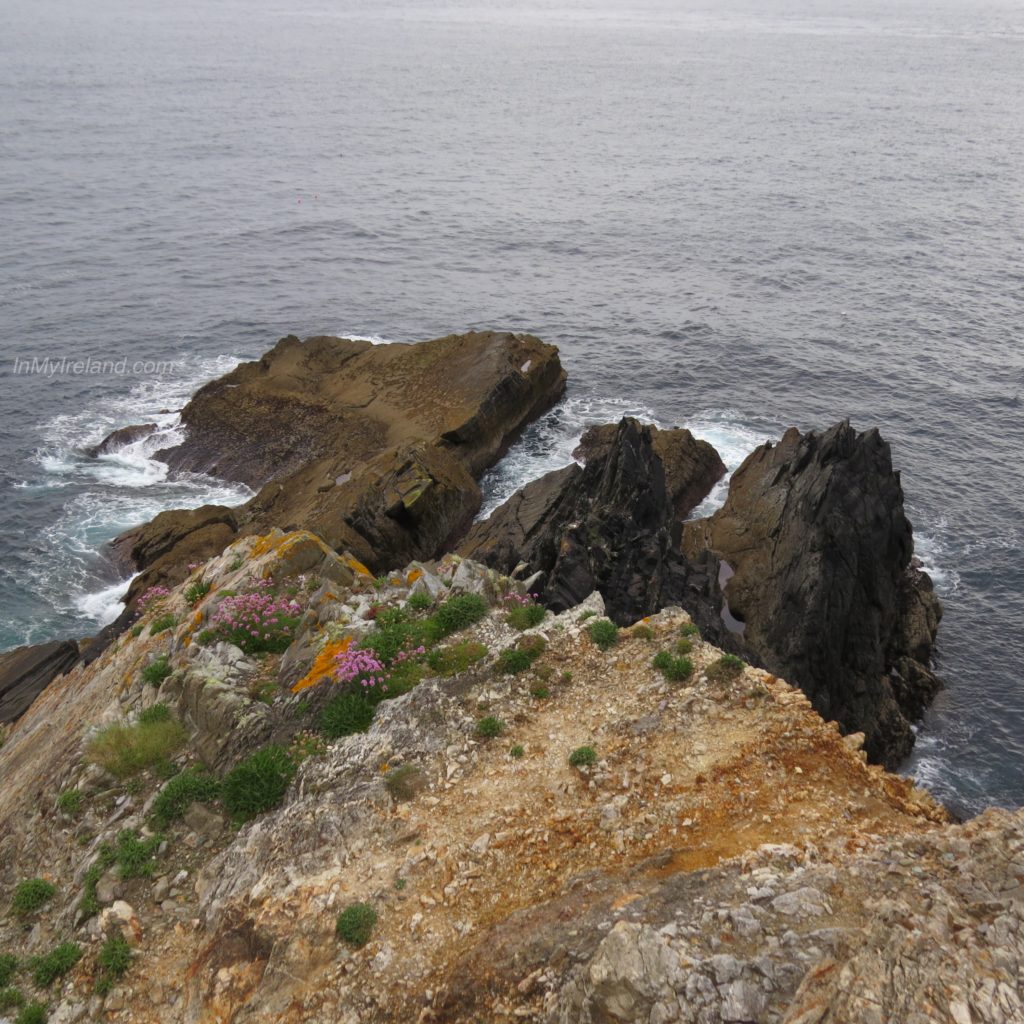 For those unable to take on steep climbs, there is a level path out to overlook the famous footbridge and enjoy the wonderful views from there. Look down from the bride and you may see a seal or two playing in the waves below (we did).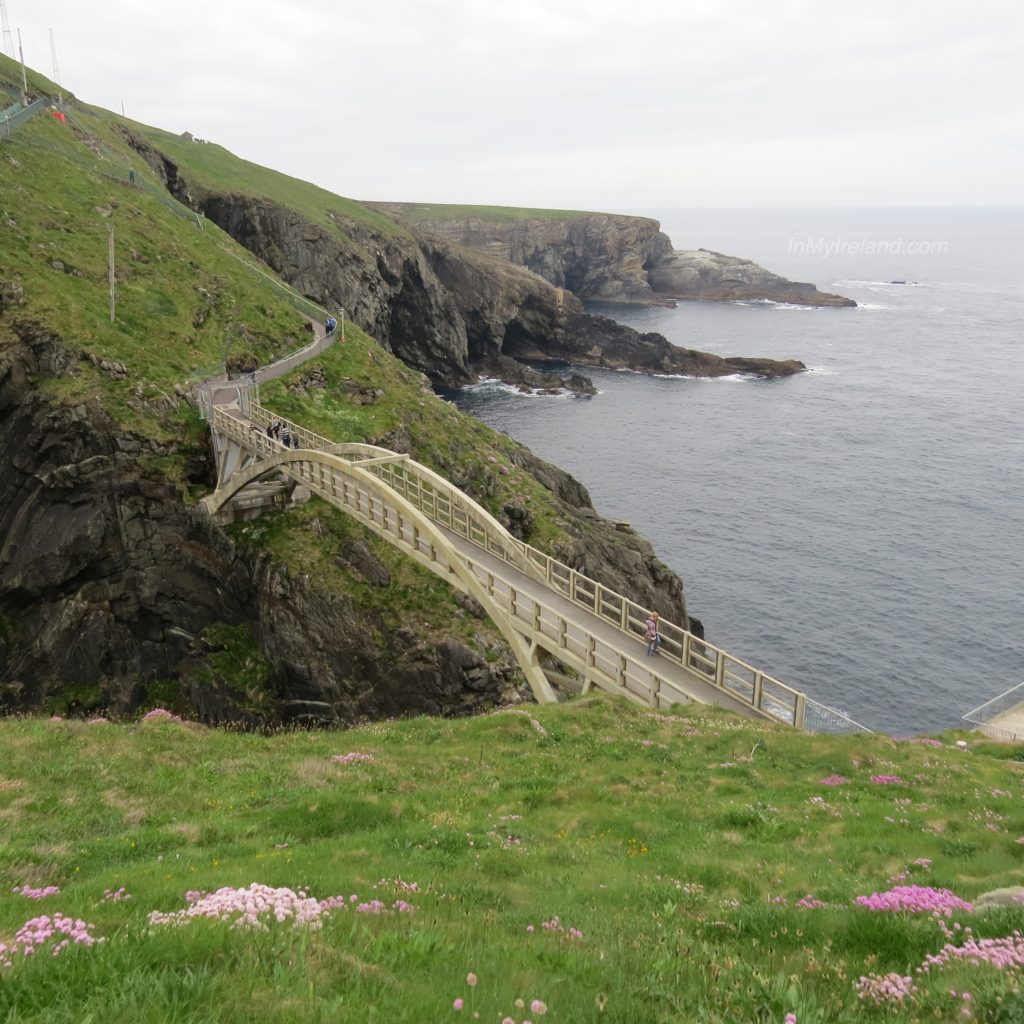 From there take another path down the cliff to see the Sea Arch Over the Bridge, then walk up the third path to see the view over Dunlough Bay to the Sheep's Head and Beara Peninsulas.

You can also take a walk down the path to the old derrick platform for a better look under the bridge. Below you will see the Keepers' Quarters in the former Irish Lights Signal Station; the Engine Room with Marconi Radio Room and The Workman's Quarters with the Mizen Map Collection, the spectacular Bird Mural room with 100 Birds in the Mizen area and their eggs, Whales and Dolphins, Wrecks and CIL Boats displays.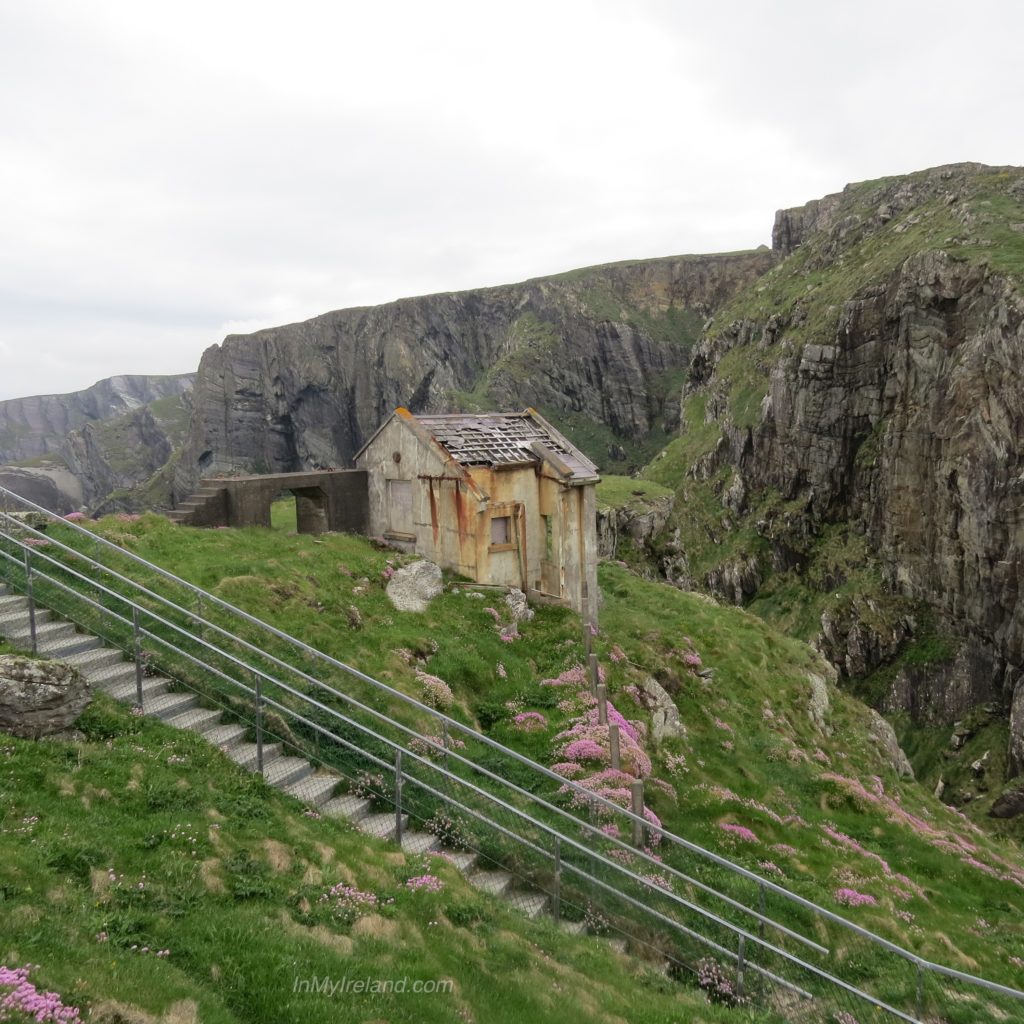 Or just wander around the paths and enjoy the incredible scenery and cliffs, which by themselves alone makes this place worth visiting.
Mizen Point is a lovely family friendly place, WELL worth a visit and highly recommended! Also see nearby located Brow Head.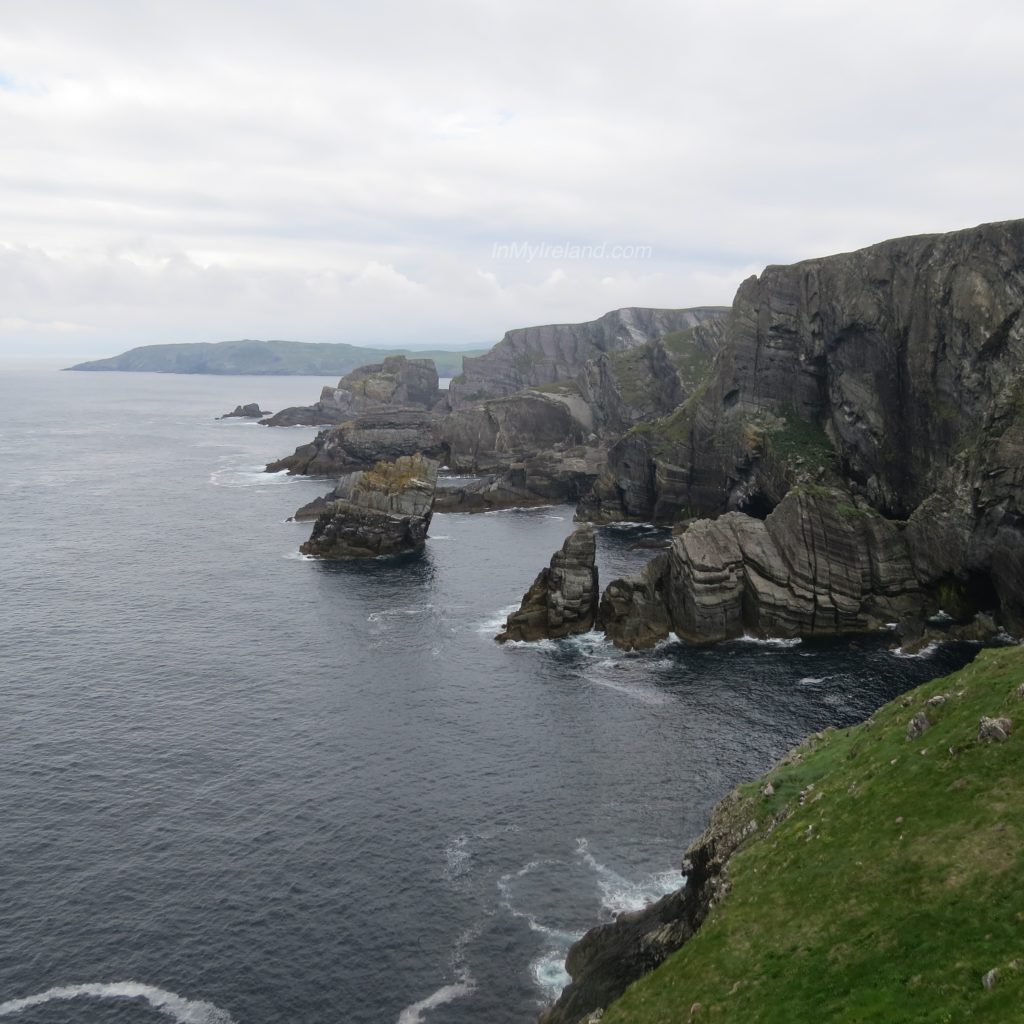 For opening hours, etc, see their website: http://www.mizenhead.ie